Serving with the Corps: The whole is greater than the sum of its parts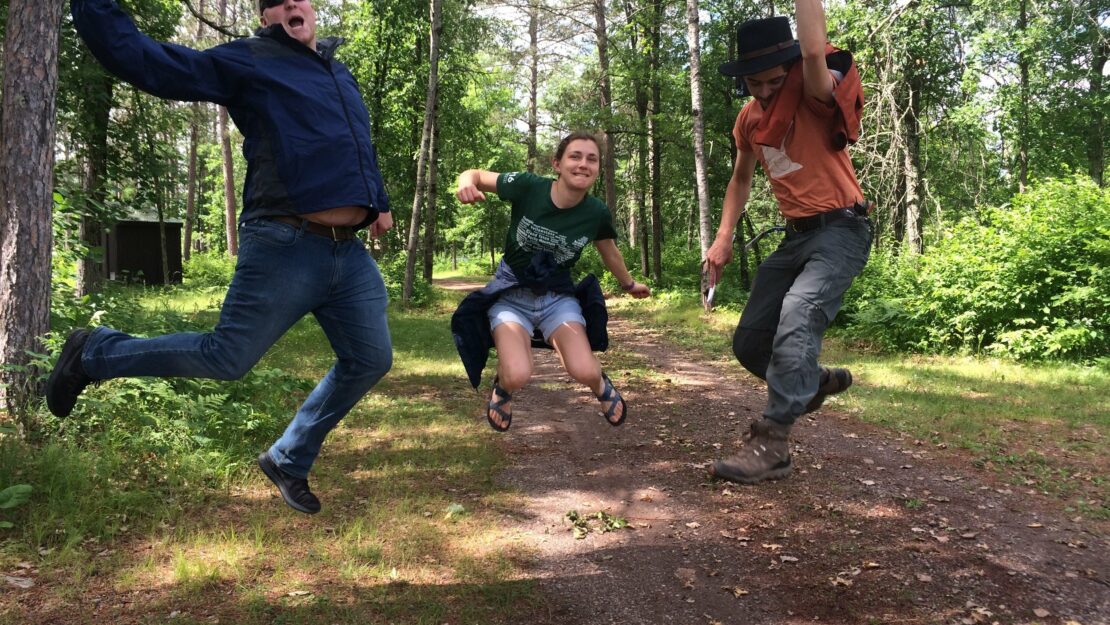 by Gina Hatch, visitor services intern/ AmeriCorps member with Minnesota Valley National Wildlife Refuge through Conservation Corps' Individual Placement program
"Whenever I see the Conservation Corps on someone's resume I set that application aside and make sure I give it a good look! I know that people who come from the Corps have real experience and training under their belt and have the kinds of skills we're looking for."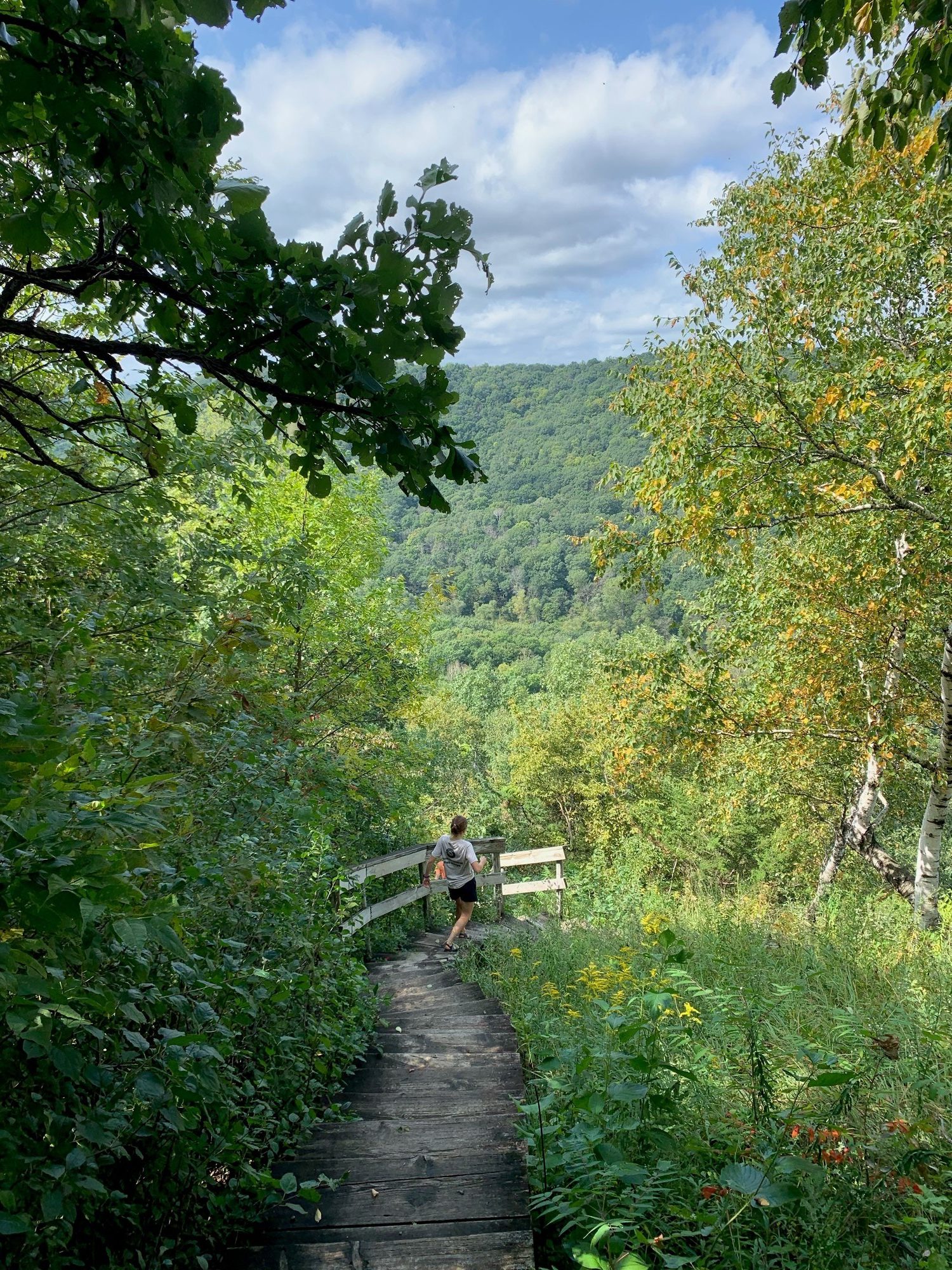 Someone in the audience had just asked how applicants could make themselves stand out and this was the start of an answer from a panelist at the University of Minnesota's Women in Natural Resources Career Panel last January. On the stage sat five accomplished women representing the Minnesota DNR, the Three Rivers Park District, and the National Park Service among other agencies. And in the lecture hall's old creaking seats sat a full audience of university students and other twenty-somethings (like me) eager for some clues about how to break into the competitive field of conservation. I felt some immediate pride at this panelist's emphatic answer.
Moments like these throughout my two years with the Conservation Corps have gradually led me to appreciate the valuable network I tapped into through my service—albeit, pretty unwittingly. The Corps' many position descriptions each advertise several concrete and measurable benefits to serving–a stipend and education award, hands-on training and job experience. But left out of these lists (or maybe just buried somewhere deep between the lines) are intangibles and immeasurables that can come to fruition in unpredictable ways, during, after, or long after a service term.
I've been serving as an Individual Placement/ AmeriCorps members at the Minnesota Valley National Wildlife Refuge since the start of 2018. But my Corps experience has encompassed far more than just the time I've put in at the Refuge (which, to be sure, would have still been an excellent and worthwhile experience in itself). Rolled into the package were also quarterly retreats with my cohort, allowing me to get to know and learn from a group of conservation-minded peers navigating my same career goals and challenges. These retreats provided chances to debrief on how our service experiences were going, and our casual conversations while hiking or eating dinner helped me learn about events, trainings, and other opportunities throughout my term. Our visits to various state parks and conservation areas got me out exploring parts of the state that I wouldn't have gotten to otherwise and introduced me to park staff who took the time to give us tours and chat with our small group.
With my Corps service also came professional developments funds that I used to attend conferences in career fields I was curious about or that complimented my current work. I got to attend one of these conferences alongside several members of my cohort.
Serving with Conservation Corps MN & IA has also meant happenstance run-ins and exchanges throughout the state with other people connected to the Corps—members I knew already and friendly strangers who recognized the logo on my shirt or water bottle. This summer, I was greeted with the surprise that my new roommate was a Corps alumna. On this past September's retreat, I visited Whitewater State Park for the first time and found that I knew the ranger giving us a tour from working with her briefly on a program at my service site.
On their own, these run-ins might seem immaterial. But cumulatively they have underscored for me the Corps' strong and pervasive presence here in the Midwest and likely elsewhere; they have made me feel embedded in an enthusiastic community with far-reaching stations. It's worth noting that I felt like an especial outsider when I started with the Corps almost two years ago. I had moved to Minnesota from New York only four years prior. I spent those four years almost exclusively on a small and rural college campus, and didn't become interested in a natural resources career until a couple years before graduating.
But each training, geographic exploration, and person I met through the Corps has given clarity to my hazy and inexperienced understanding of the field I've entered. And with every unexpected overlap of people, places, and things resulting from my service, I've felt the vast landscape of the state's conservation movement start to fold in on itself. Exponentially over the past two years, this world of organizations, employees, and resources has started to feel small to me—not in a bad way, but in a comfortable way. It's a transformation that has made this career path feel much more approachable and open for navigation. And it's a transformation that was not listed under the benefits of my position when I applied but that is nonetheless a major part of why I would choose to do the experience over again.