Spotlight on Wild River State Park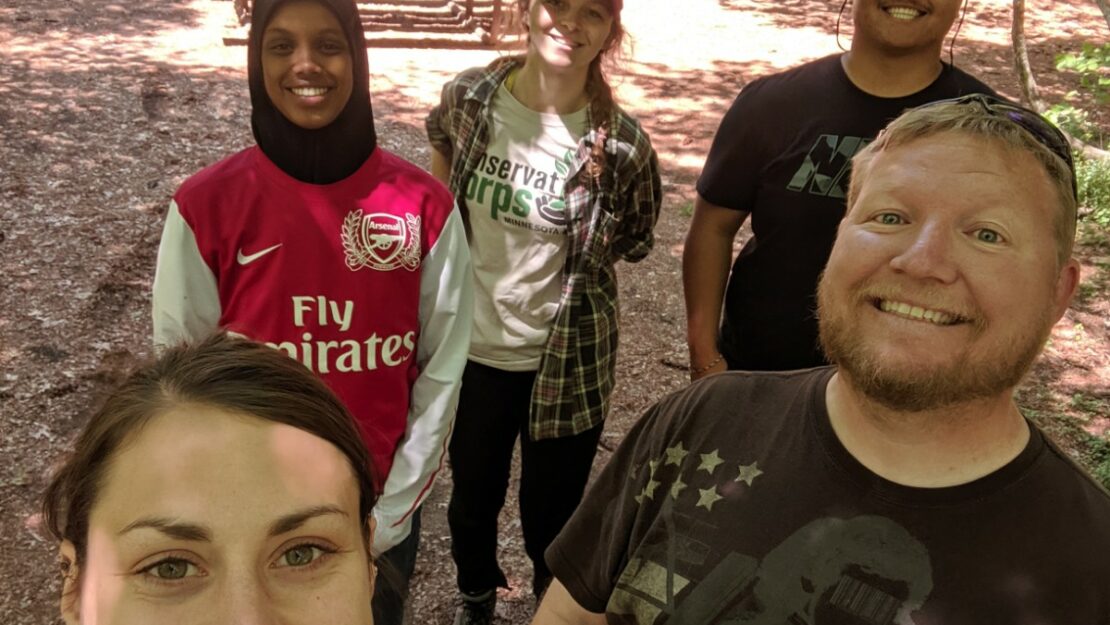 By Kaia Bierman, urban outreach specialist/ AmeriCorps member with MN DNR Parks and Trails through Conservation Corps' Individual Placement program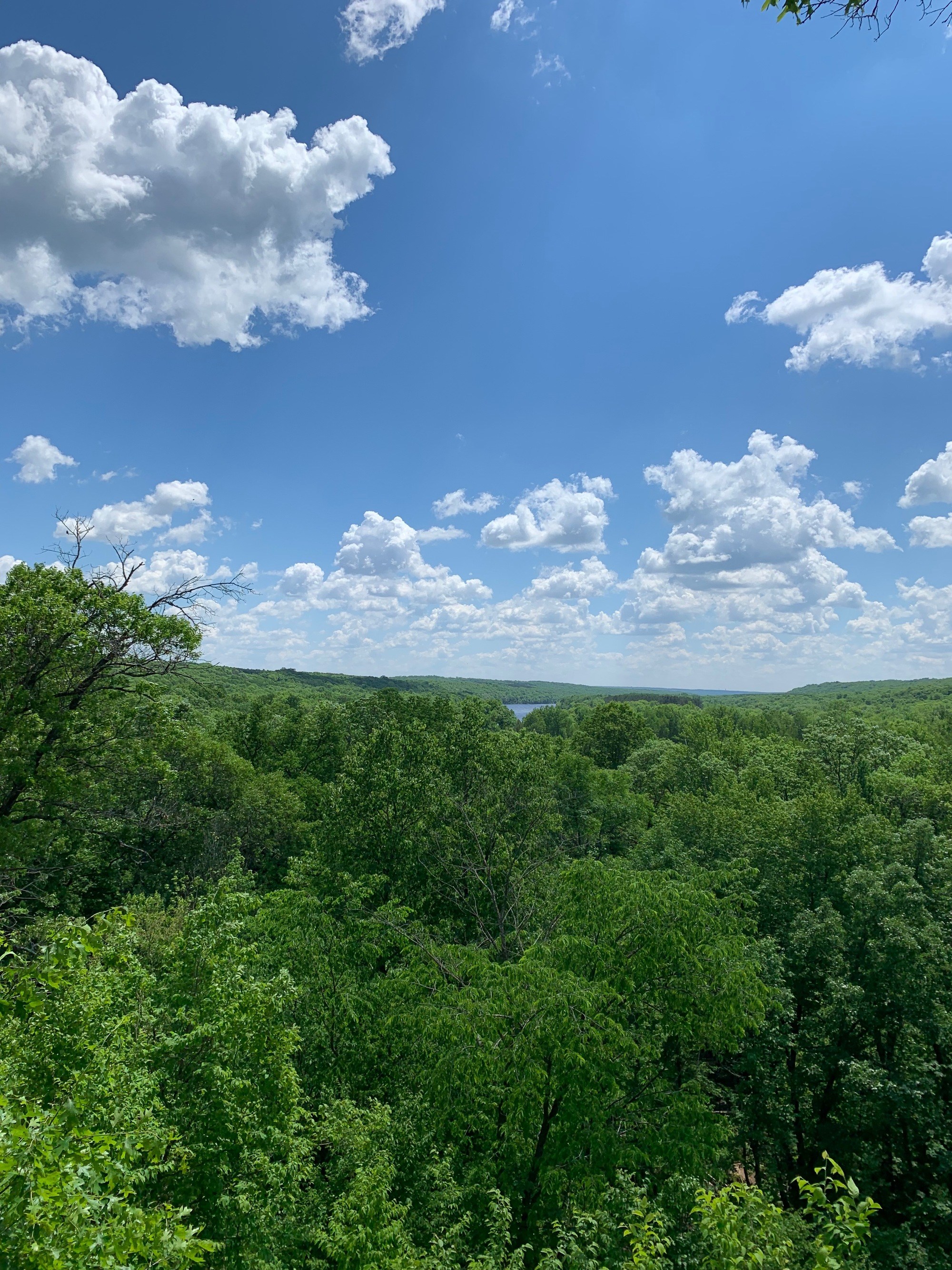 With a growing disconnect between people and the natural world, many of the benefits and necessities that the environment holds go unnoticed, such as those related to health, fitness, and mental well-being. In order to remedy the distancing between people and the natural world that surrounds us, my position as the Urban Outreach Specialist has emerged out of an initiative to bridge the gap between individuals and the environment by spreading awareness for all of what the Minnesota State Parks and Trails system has to offer.
In this individual placement/ AmeriCorps position with the DNR, much of this outreach takes place at two of the DNR's partnership locations, the Bloomington REI and the Trailhead in Theodore Wirth Regional Park. At these kiosk spaces we engage with people at their level of interest with the outdoors. We take the time to ask the individual about their experience level, recreational interests and curiosity, willingness to travel, and more, in order to help find the best fit for them.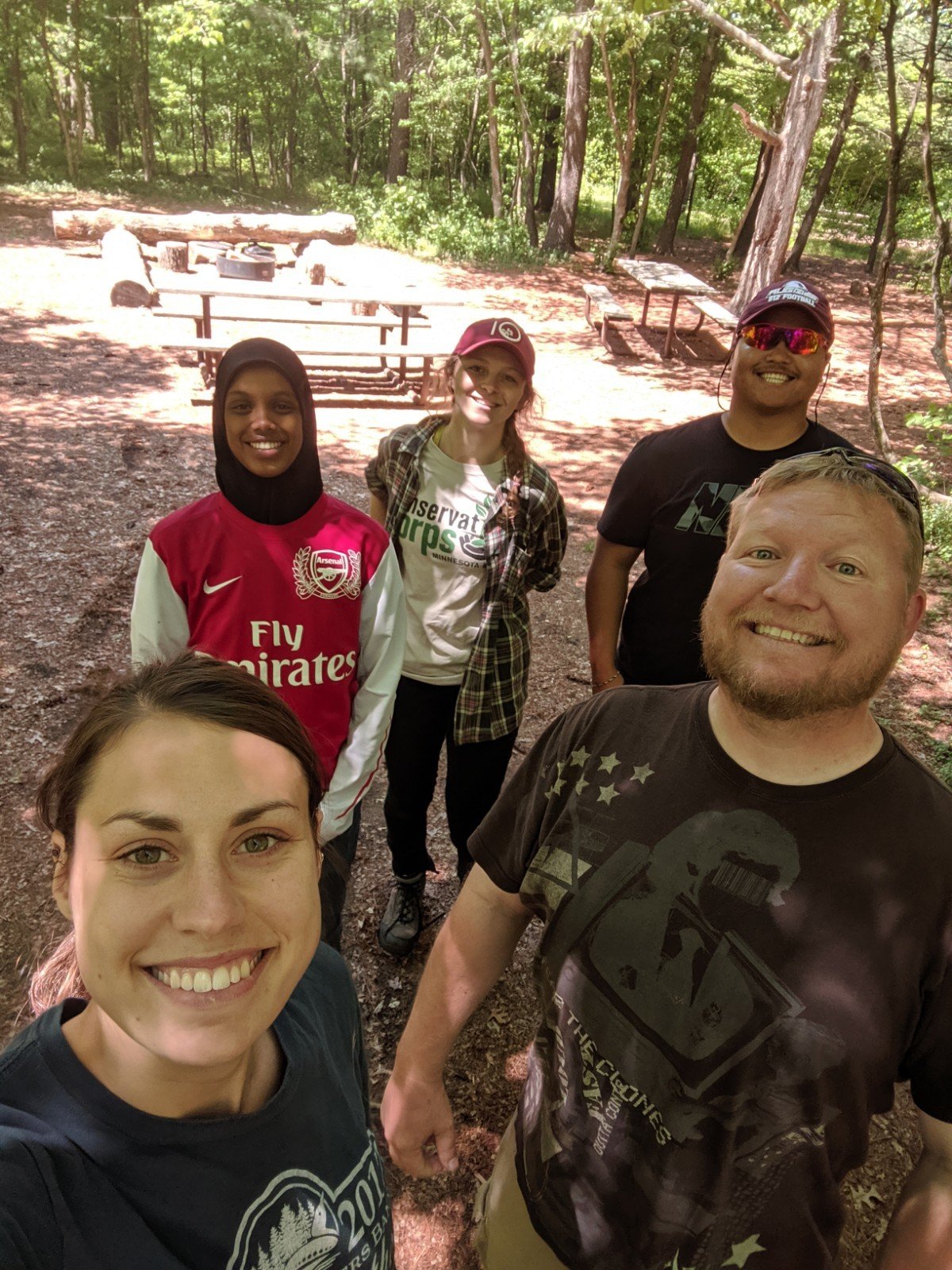 There are 75 Minnesota State Parks and Recreation Areas to explore, creating an endless amount of opportunities for adventure! After performing outreach for the past few months, I have learned that knowing how to navigate the resources on the DNR's website is crucial for taking away the "unknown" for people, but sharing personal accounts on experiences of place is irreplaceable for meaningful interactions that truly inspire individuals to go seek that adventure for themselves. Recognizing this important reality, the Urban Outreach team took a trip to Wild River State Park, which is just an hour's drive from the Twin Cities. Hosted by Wild River's Interpretive Naturalist, Mike Dunker, we had an in-depth tour of the park.
Bordered by the St. Croix, Wild River State Park is named for this river's legacy as one of the first eight rivers protected by the U.S. Congress through the Wild and Scenic Rivers Act of 1968. It has a strong current that makes swimming unadvisable, but canoers and kayakers have the opportunity to camp out on first-come first-serve sites that can only be accessed by water.
Wild River State Park sits on a biome transition zone of pine forest, hardwood forest, and oak savanna, whose 35 miles of hiking trails and 18 miles of horseback riding trails will take you through wide open prairies speckled with wildflowers and forested areas that provide shade and company of a host of diverse wildlife and plants. We had the opportunity to see numerous deer, hawks, and even a muskrat scuttling by! Fox, coyotes, minks, and otters are among some of the other animals that call Wild River home.
In order to protect plant and wildlife species in Minnesota State Parks, it is not legal to pick wildflowers or plants, even if edible. However, the harvesting of edible fruits and mushrooms for personal use is welcomed! We came across "Chicken of the Woods", a common edible mushroom named for its resemblance to the taste of chicken! Cooking it with some butter, garlic, and onions makes a delicious meal, or even a nice meat substitute.
Minnesota State Parks have something to offer everyone. Whether it be recreation, history, botany appreciation, wildlife sightings, or just a day in the woods to escape the hustle of life. By bringing attention to the abundance of high quality recreational and outdoor opportunities that Minnesota has to offer, we foster a relationship between people and the natural world. Developing a relationship and a sense of belonging to the land is crucial to stewardship and ensuring that these areas will be protected and enjoyed by others for years to come.