Spring 2019 College & Career Day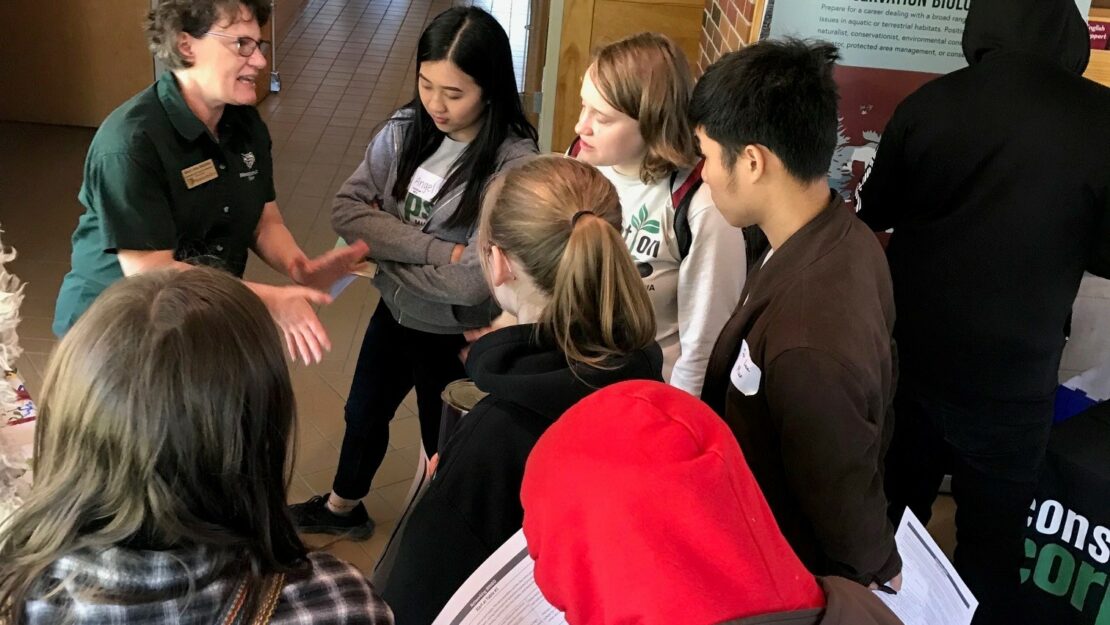 After a dark and dreary week, Youth Outdoors (YO) crews welcomed the most beautiful, sunny Spring day on Saturday, May 4th at the U of M's College of Food, Agriculture, and Natural resource Sciences (CFANS). The "College and Career Day" is a biannual event that celebrates the environmental knowledge high school students have gained throughout the 11-week professional program and allows youth to explore new college classrooms, majors, and hands-on activities.
Teresa Butel, the College and Career Coordinator for Conservation Corps MN & IA (CCMI), kicked off the event with quotes from YO alumni who encouraged youth this Spring to:
"Try new things, you never know what you may end up loving."
and
"Start thinking – even though it may seem like college is a ways away. You don't have to go to college necessarily, but you've got to do something."
In the morning, youth created or updated their personal resumes and—thanks to volunteers from the Fisheries, Wildlife, and Conservation Biology program—explored the Bell Museums collections in the Ecology building on campus. For the first time, Conservation Corps MN & IA also included a Networking Fair where students were able to meet professionals from seven local organizations and learn about their career paths.
Partners from the U.S. Forest Service, National Park Service, MN Dept of Natural Resources, Sierra Club, MN Zoo, College Possible, Genesys Works, Environmental Resources Management Inc, and College of Biological Sciences Conservatory engaged youth in thinking about the many possibilities ahead!
In the afternoon, youth were able to interact with new technology and outdoor spaces through workshops on radio telemetry with the MN Zoo, GIS with CCMI, and conservation biology with the College of Biological Sciences Conservatory.