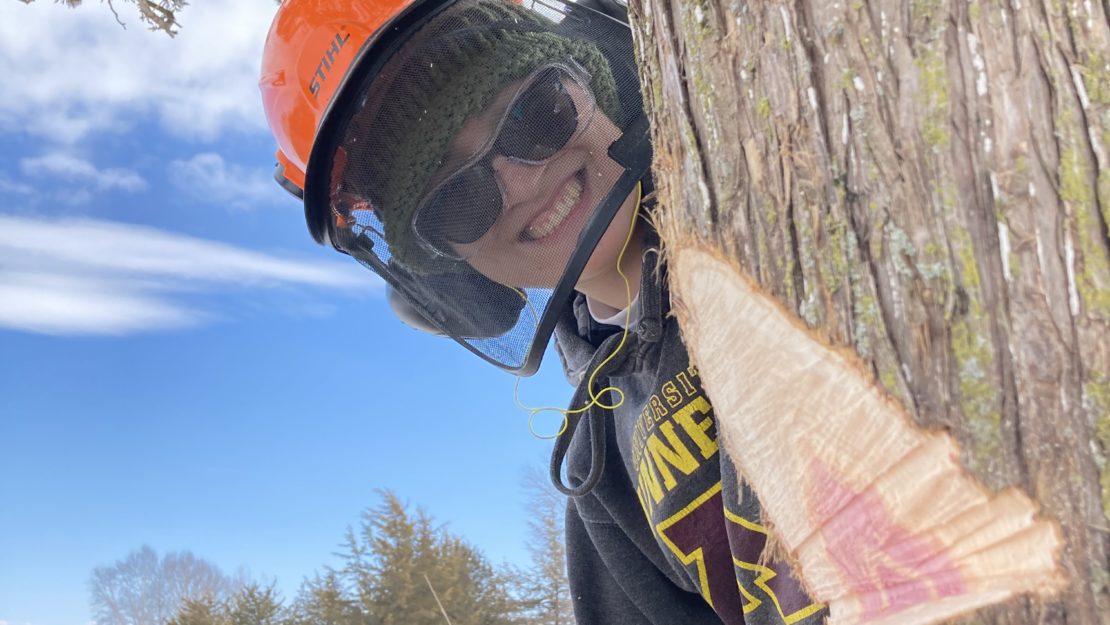 By Madeline Peterson, Anoka Field Crew Leader / AmeriCorps Member
As my dear friend the Black-Capped Chickadee likes to sing, springs here! Snow is melting, and temperatures are consistently above freezing. Well, most of the time.
Canada goose pairs are competing for nesting sites. Green grass peeks through wet, heavy snow. Some say spring is a time of hope, and I am hopeful that this year will bring many challenges and triumphs.
I've begun my service term as a Field Crew Leader with Anoka County Parks as my project host. My first project of the year involves removing oak trees infested with oak wilt and ash trees affected by emerald ash borer. One question we get sometimes is "why are you cutting down all these trees?" You'll be happy to hear that we don't cut down trees for no reason. Here's why we're removing some trees from Anoka County Parks this spring:
Oak wilt is a deadly fungal disease that kills oak trees in months or years, depending on the type of tree. The disease can spread above ground through sap beetles, or below ground through "root grafts" which are oak roots that have grown together. We have to find, mark, and remove infected trees to prevent them from spreading disease and causing damage to other trees and even buildings.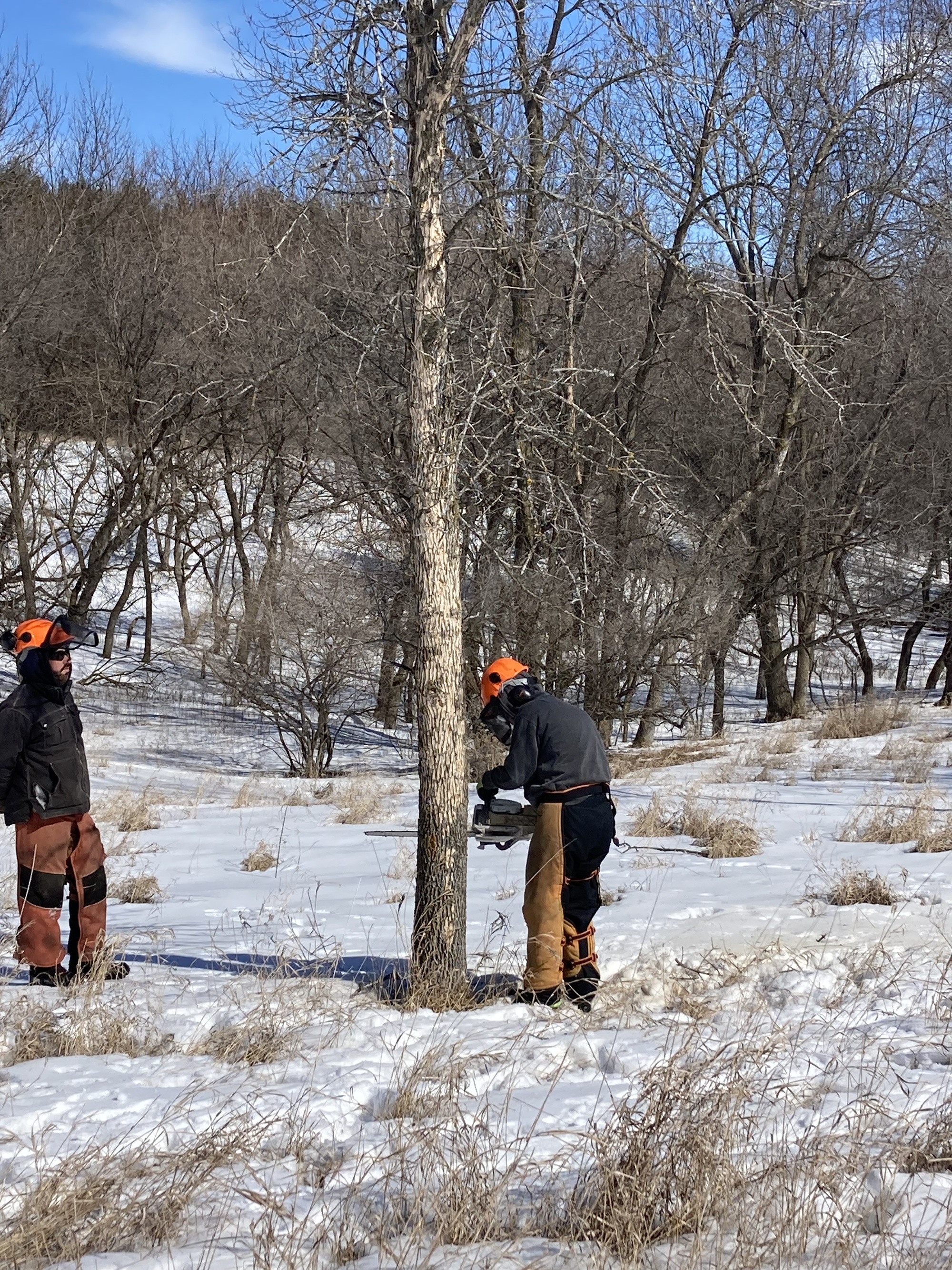 Ash trees are a similar story. Emerald ash borers are invasive insects that can kill even a healthy ash tree. Next time you walk through a park, look for trees that have gray bark with patches of pale, exposed bark (see picture.) Those trees could be infected ash trees that are dead or dying. Standing dead trees can be a source of food and shelter for animals, but can also be a threat to roads, trails, or buildings if they suddenly fall over. By finding and removing dead or dying trees, we can keep the parks safe and slow the spread of disease.
If you're in a park managed by Anoka County and see people walking around with orange helmets and chainsaws, give us a wave! And if you have any questions about why we're removing trees, get our attention from a safe distance or check out these online resources about forest health by Anoka County Parks or the Minnesota DNR.
I joined Conservation Corps partially to gain practical skills with power tools, equipment, and trailers. All important skills in the natural resource field. But after a long winter, I also missed working outside. What other job can you stand outside watching sandhill cranes fly by, gurgling their eerie call? Or restore a prairie and then return to that site throughout the year to see the difference you've made? I'm so excited for this amazing opportunity and the skills I will learn and apply this year.