St. Paul Citywide Spring Cleanup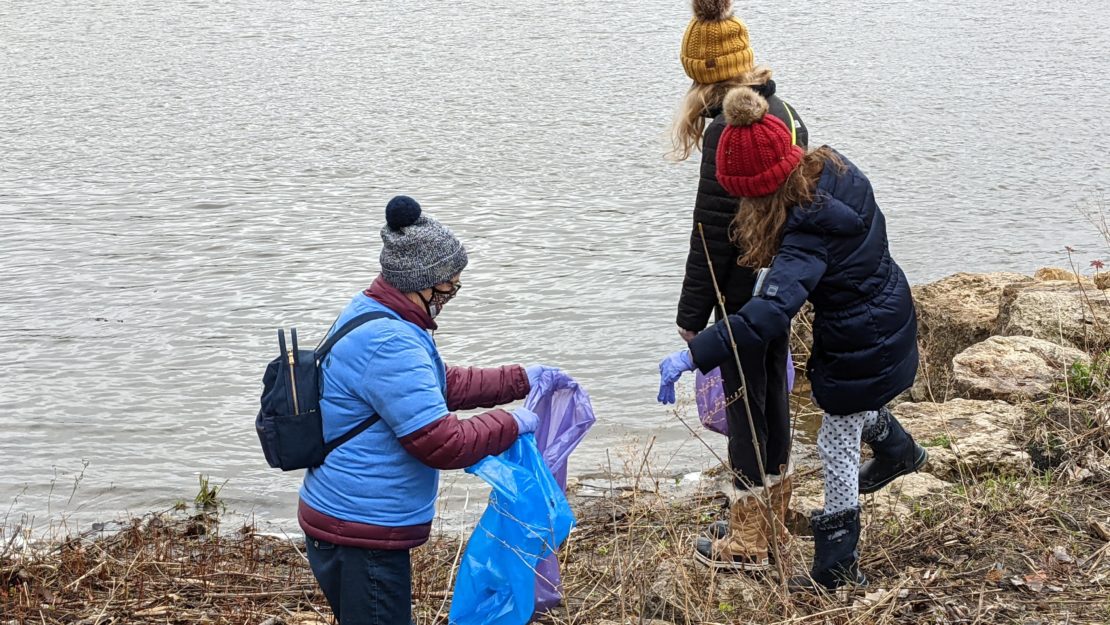 Join CCMI during Earth Week as we partner with Saint Paul Parks and Recreation and Public Works for the 35th annual Citywide Spring Cleanup.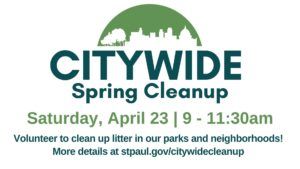 What: Groups and organizations are hosting sites across the city and invite the public to clean up litter that has piled up over the winter in St. Paul parks and neighborhoods. Individuals and groups of all ages come together to pick up litter that has recently become exposed due to the melting snow.
Where: CCMI will host a clean-up site at Harriet Island/Kelley's Landing.
When: Saturday, April 23 | 9 – 11:30 am
Participating is easy! Register online, then drop by your selected cleanup site any time between 9 am – 11:30 am on April 23 to check in with your site hosts and pick up bags and gloves. Then head out and clean up your park or neighborhood of choice.
If you'd like to join CCMI, be sure to register for the Harriet Island/Kelley's Landing location.