Stairway to learning: a Shakopee Crew in action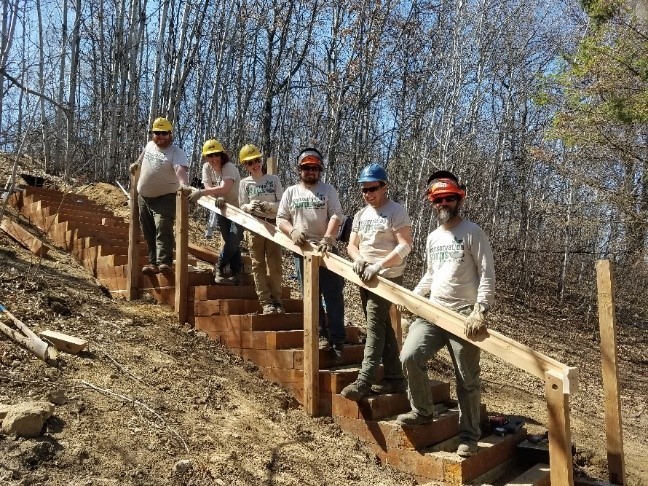 By: Melissa Cuff
Oak Ridge Elementary School of Leadership, Environmental and Health Sciences now has a brand new 56 step stairway giving access to an outdoor classroom for 580 students of Eagan, Minnesota. This project was completed by the five-member Shakopee Crew over a three-week period in late April and early May.
Construction of the stairway required members to complete many tasks in sequence such as reading blueprints, grading, measuring, sawing, working with hand tools, and lots of digging. Shakopee Crew members also developed teamwork skills as they faced many challenges typical of outdoor construction projects including a delayed project start due to April snow storms and colder than expected working conditions.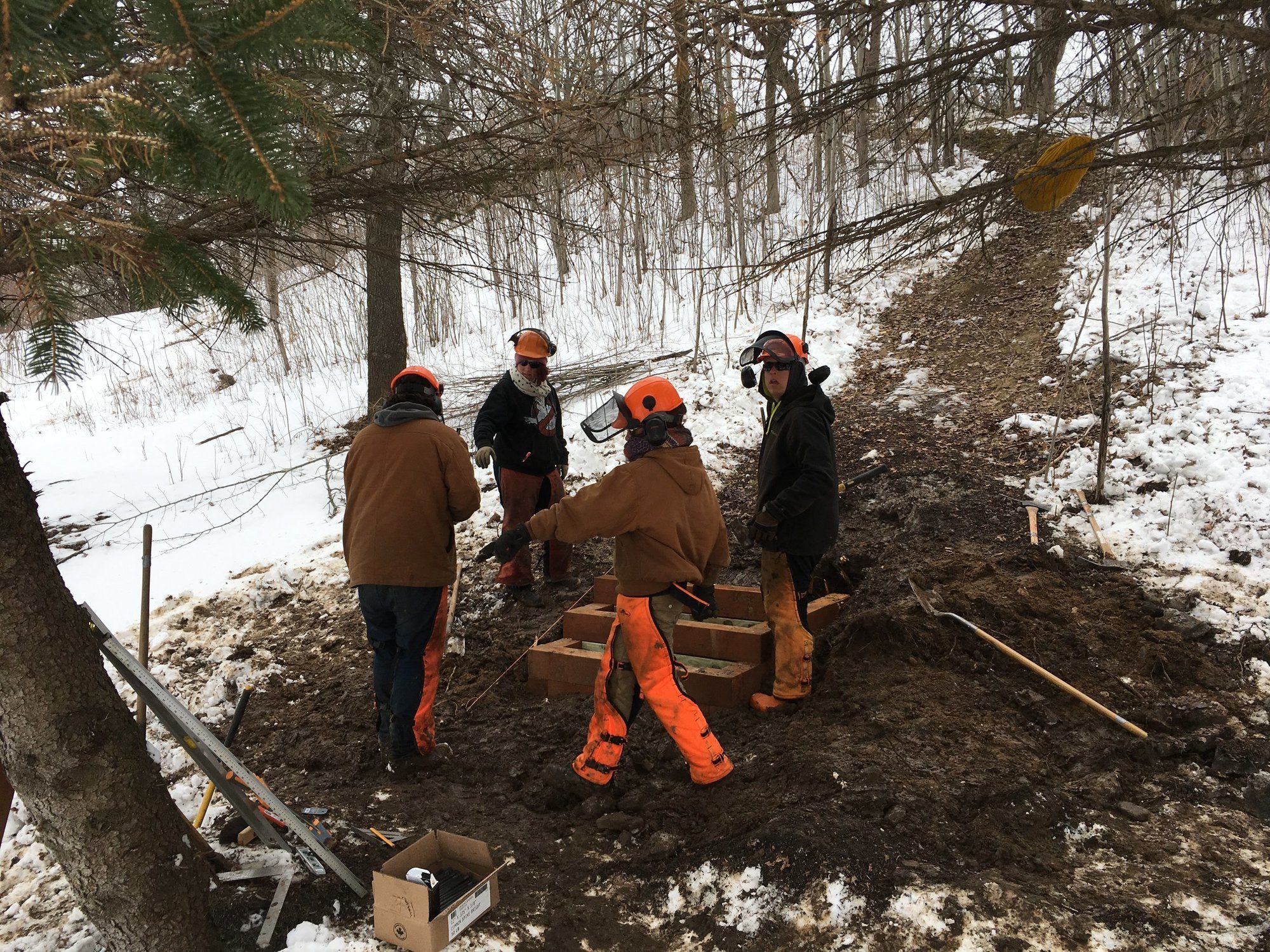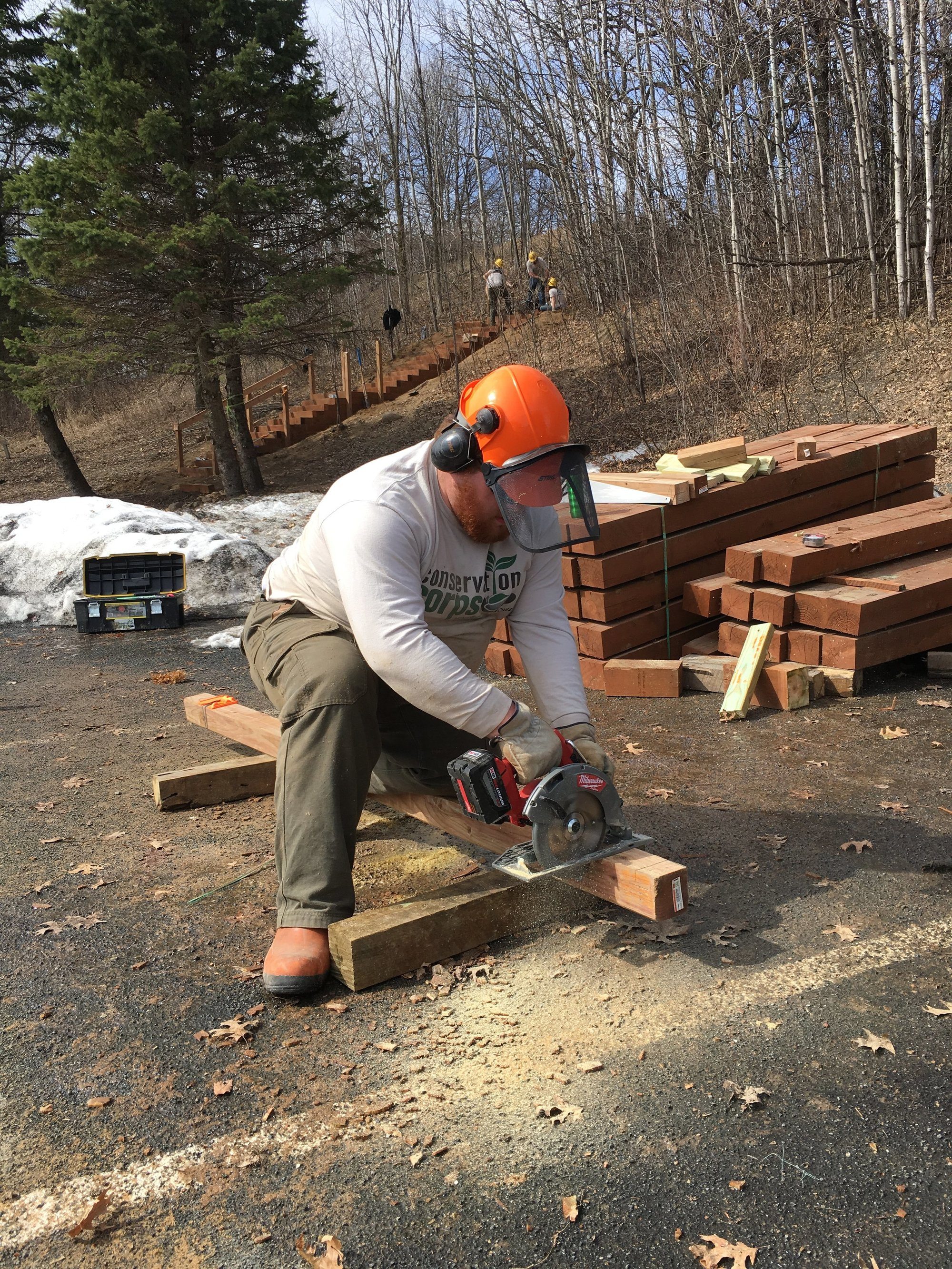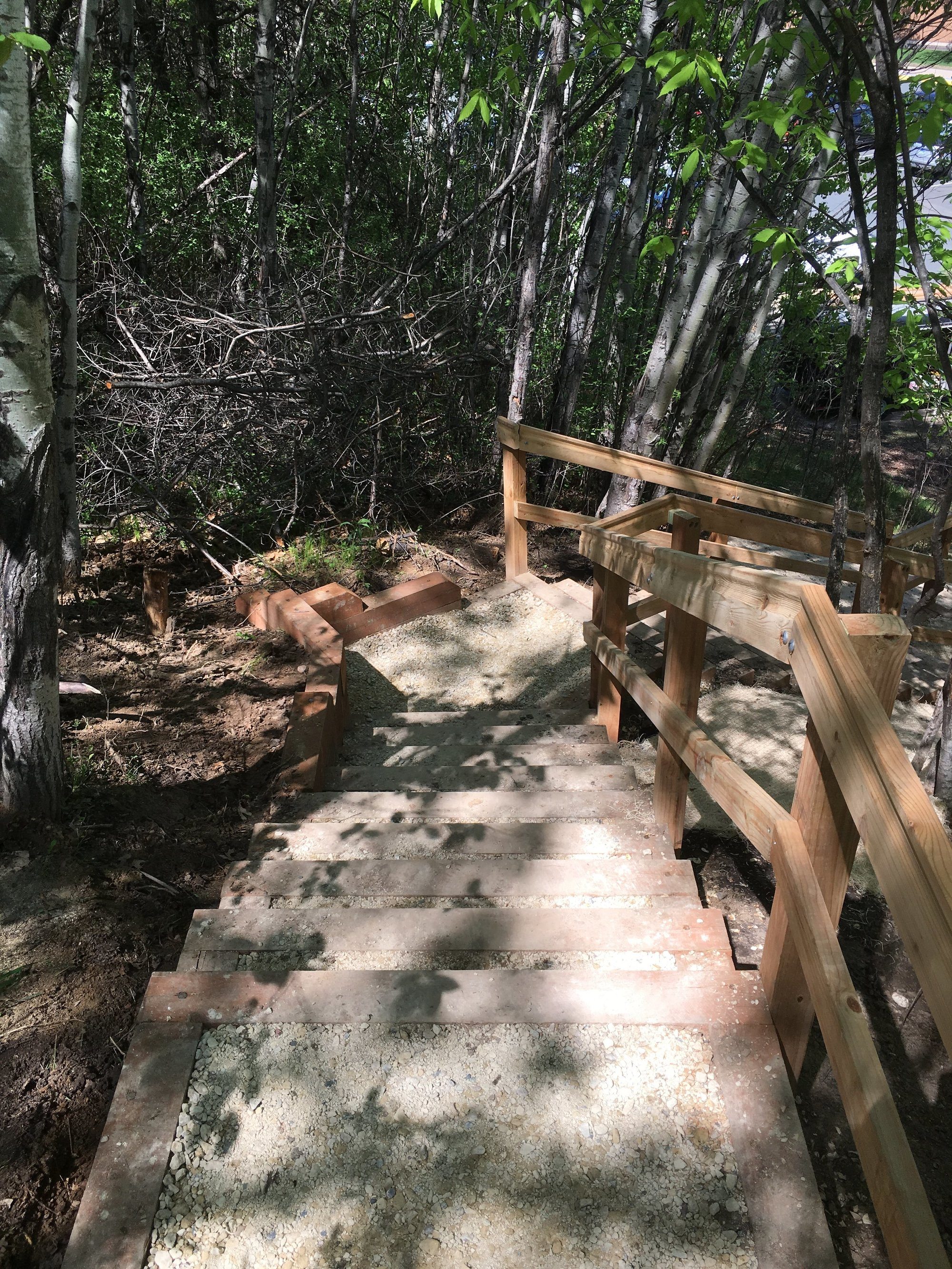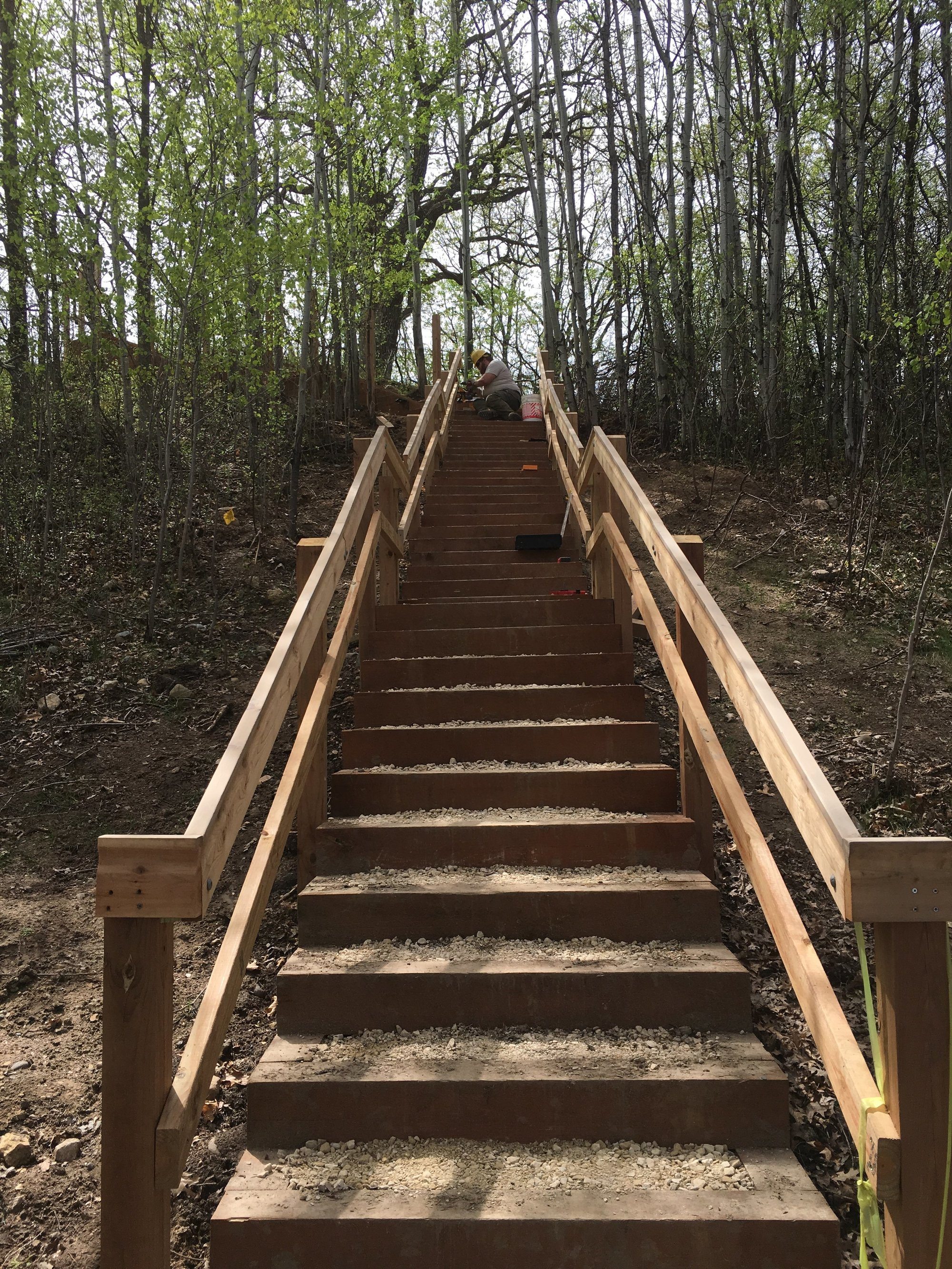 When asked about the experience overall, Crew Leader Will Franta shared, "It was challenging at first to figure out our roles and tasks for this project because of its technical nature. But, once we got into a rhythm we realized that we could do anything that we put our minds to." The confidence and discipline that Will describes is so critical to success in life.
Project experience is also inspiring Corps members to think beyond their service. After only four months, Shakopee Crew members shared their personal goals for the future:
"I plan to finish my bachelor's degree in ecology." – Alex
"I'd like pursue a career in wildlife conservation through a position with the Minnesota Zoo or with the Minnesota DNR." – Kelsey
"I plan to join the Peace Corps." – Amanda
"I'm hoping to discover a career I'm best suited for through this year of service." – Joe
Thank you to Rosemount-Apple Valley-Eagan Public Schools (District 196) for supporting this meaningful project at Oak Ridge Elementary School. This project benefited not only the Eagan community, but it also made a positive difference in the lives of five young adult Corps members.