Stop and Smell the Flowers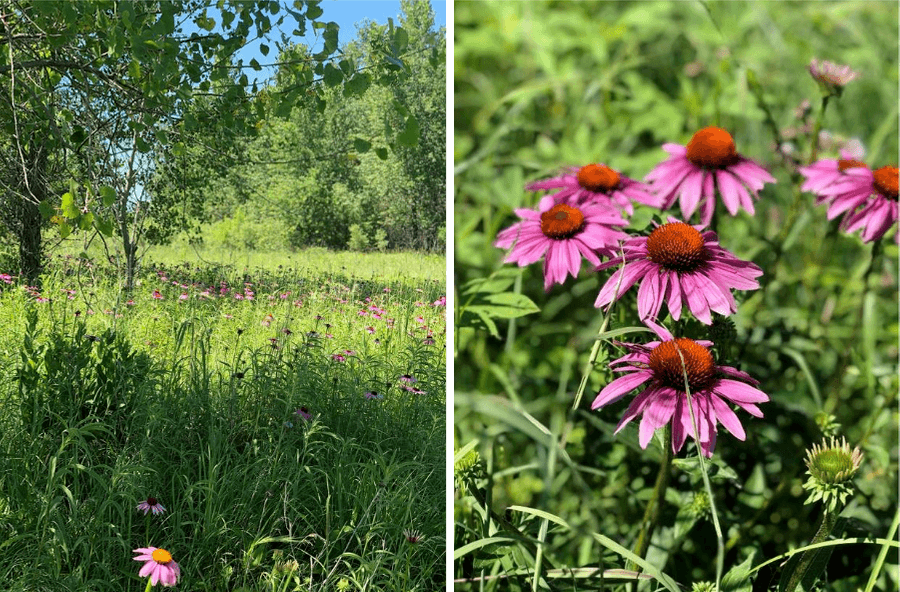 by Ashley Broussard, Agriculture and Water Outreach AmeriCorps Member with the Minnesota Department of Agriculture through Conservation Corps' Individual Placement program
Reinvest in Minnesota (RIM) is a voluntary program where landowners can sell their retired cropland to the state, as an easement, to restore the land to its natural state. The landowners receive a one-time payment after an assessment of their land's worth and work with their local Soil and Water Conservation District to create a conservation plan agreement. Conservation Reserve Program (CRP) is a very similar program where the landowners sign a 10 to 15-year contract with the state and receive a yearly payment to not farm the land with the potential to re-enroll at the end of the contract for a more conservative plan.
One of the jobs I have is to help with RIM and CRP inspections to make sure there is no crop encroachment, noxious weeds, or any other violations of their conservation plan agreement. In CRP, the amount of biodiversity at a site is looked at as well. These sites vary in size from an acre to several hundred acres.
Not everyone gets to see RIM and CRP sites since the owners still maintain ownership of the land. Walking through these sites, I realize just how lucky I am to see be surrounded by their beauty. I wanted to take the time to stop and share some of the flowers I have seen along the way.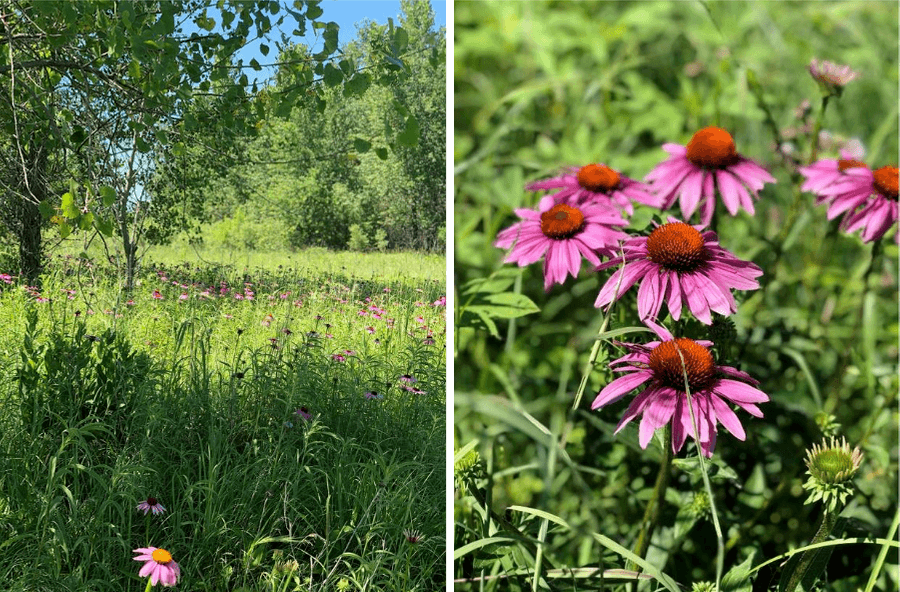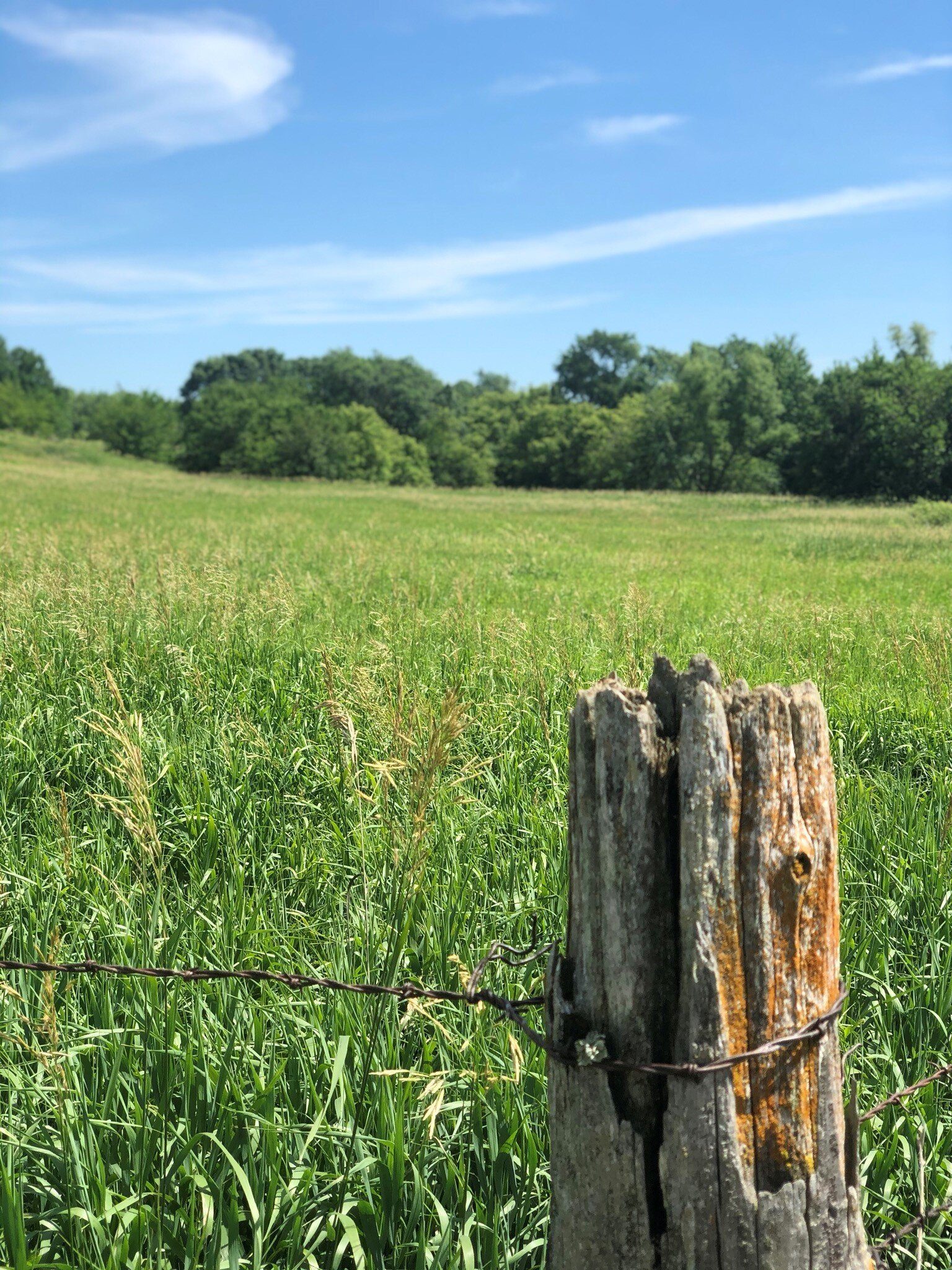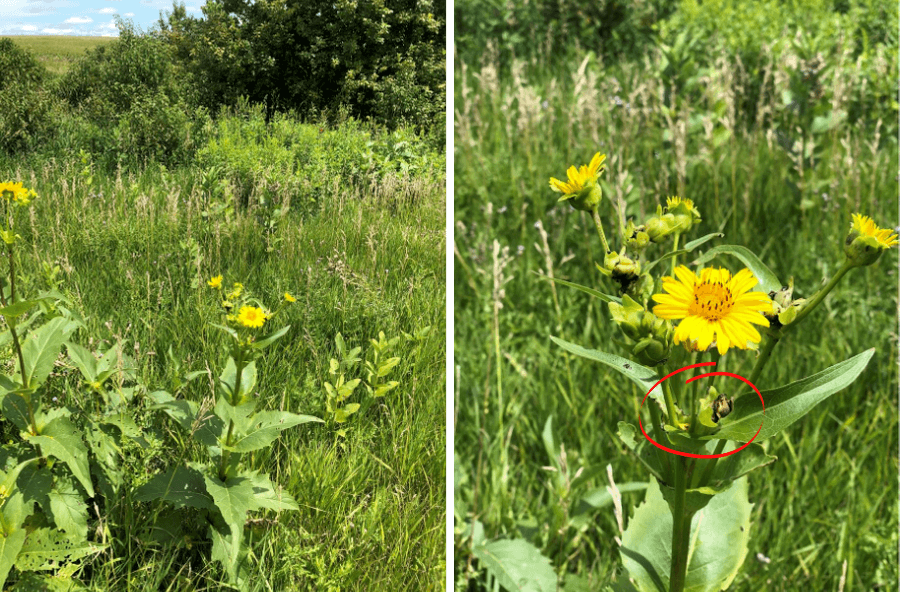 One neat thing about the cup plant is its ability to store rainwater in its "cup".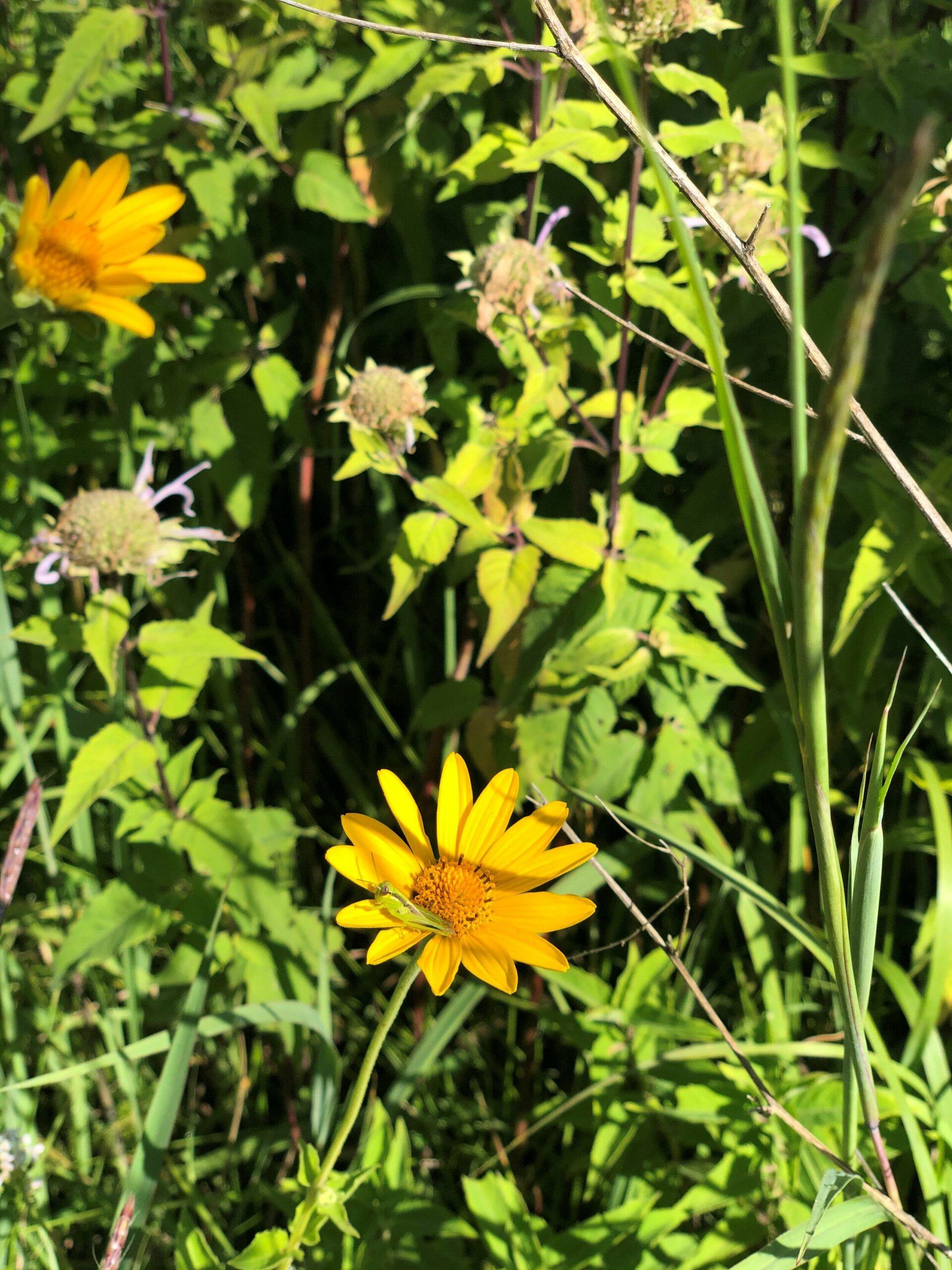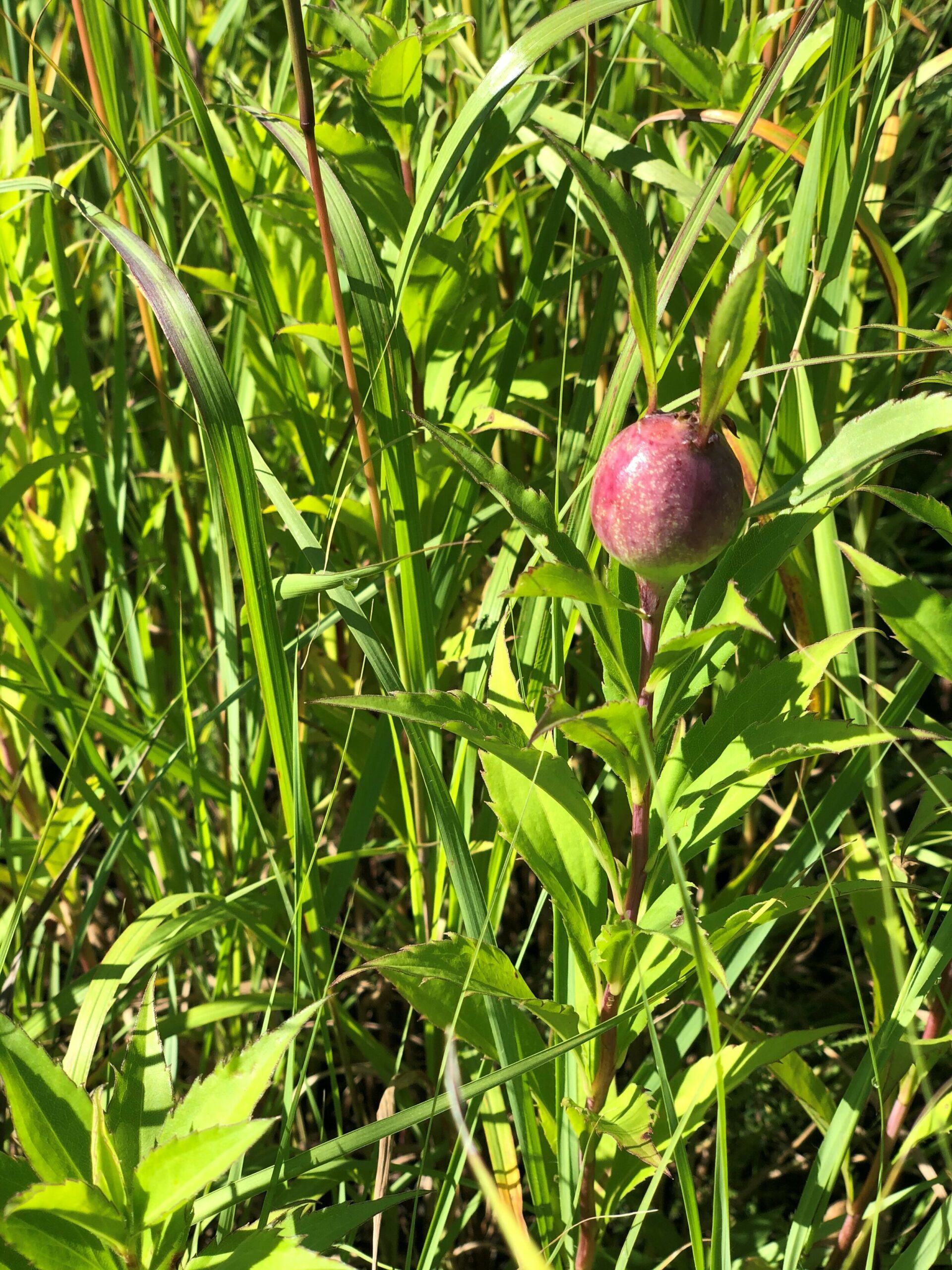 The big lump on this goldenrod isn't actually a feature of the plant, it's the result of a parasitic infection. The Goldenrod Gall Fly commonly lays eggs inside goldenrod plants to help protect larva during winter.