The Halfway Point: Mid-Year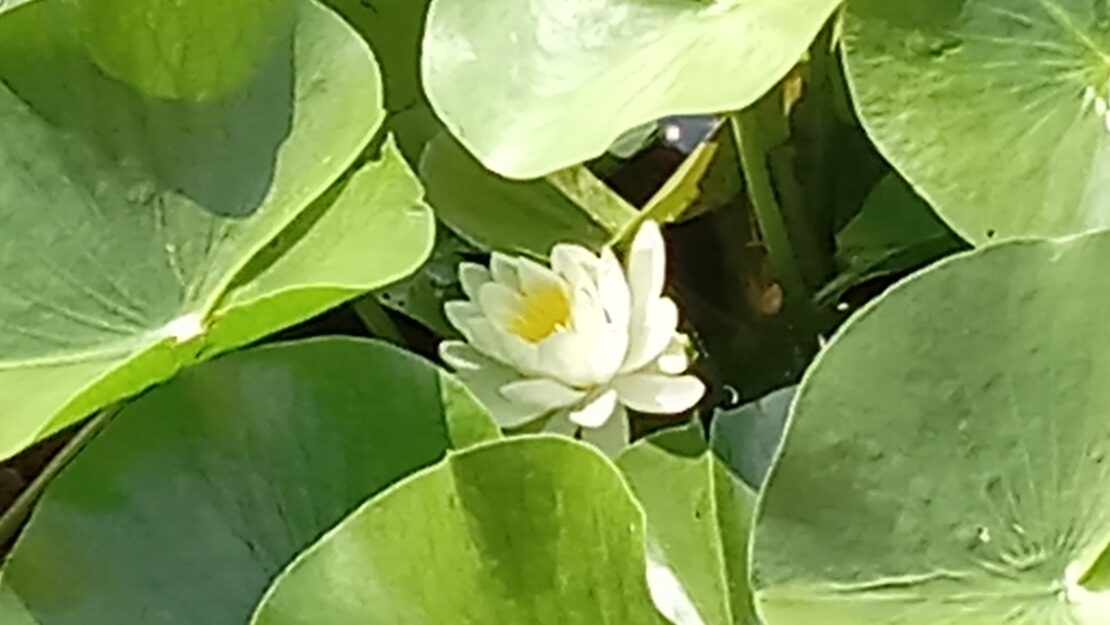 By Karolyn Preiss, Three Rivers 3 Field Crew Member / AmeriCorps Member
The month of July marks the halfway point of the year 2023 and with it the halfway point for Conservation Corps members serving a year-long term.
The year began with a month of training–learning the basic ins and outs of invasive species identification and reporting, herbicide and pesticide application, as well as chainsaw maintenance and tree felling. A number of members also took fire training and were certified in wildland fire management.
But, the training did not end there. After the official learning sessions, the real work began and unofficial training commenced: fieldwork. It's this fieldwork that is invaluable to a well-rounded Natural Resources Management education and career.
After the first month of paperwork and preliminary trainings, teams split off into regions and got down to business, each assisting in different locations and working on projects per host requests across the state.
The Three Rivers Nursery crews have worked to eradicate Buckthorn. We uncovered treated oak wilt stumps meant to be used as firewood. We cut down hazard trees in a landscape of oak savanna being restored post-Buckthorn invasion–this invasion having been treated with a forestry mulcher instead of through girdling or chainsawing. We chipped ash trees to quarantine the emerald ash borer issue growing throughout the state. We scrubbed pots for the master gardeners. We planted a few thousand bare-root trees. We executed multiple prescribed burns to promote healthy plains and undergrowth in differing locations. We trained and took the exams to be certified arborists. We were called out for mop-up on a real wildland fire up in Ely, MN. We learned to identify and treat the invasive species known as Wild Parsnip while also becoming familiar with plants like Golden Alexander, Agrimony, and Mullein. We weeded beds of tree seedlings. We cleaned wild grass seed.
We sharpened chainsaws, axes, mcclouds, and shovels with soil knives next on the list. We maintained both electric and mechanical chainsaws with blades of varying sizes. We drove ATVs and two-ton work trucks [complete with trailer] both on and off-road. We've dabbed and sprayed chem. We've used something called a parsnip predator as well as good-old-fashioned nippers.
We hauled buckthorn through two and a half feet of unpredictably-melting snow. We weeded in cold rain and the wet morning dew. We cleaned pots indoors a few wet spring days. Flooding river banks stalled work at the buckthorn site for weeks. We felled trees in the rain and had to wait out a potential thunder storm in a worktruck for safety. We spent 90+ degree days out in direct sunshine sweating just looking at 500-hundred-foot rows of tree seedlings needing to be weeded.
We encountered innumerable wildlife species–deer, sandhill cranes, swans, wood ticks, caterpillars, and spiders. The list goes on and on.
We lost a few members of our crew to other job opportunities and promotion and gained a few new members with a fresh zeal for conservation work.
All of this, and we are just halfway through the year.
To celebrate our achievements so far, Conservation Corps teams gathered for a two-day retreat of pure fun and recreation. Tournaments of cornhole and debate, Dad Jokes and nature art. Campfires and good food. And, the shared company was enjoyed.
It has been a journey–one of those that seems slow every once in a while but is actually going way too fast simultaneously. A whirlwind of opportunity with more potential for learning popping up every Monday morning starting at 6:00am-6:30am.
The experience has been worth the long hours in the elements with the shear amount of experience being gleaned.
We've been through a lot so far.
Let's see how the second-half goes.
I think that we'll be able to tackle any hardship. Together!