Top 5 Natural Areas to Explore in Iowa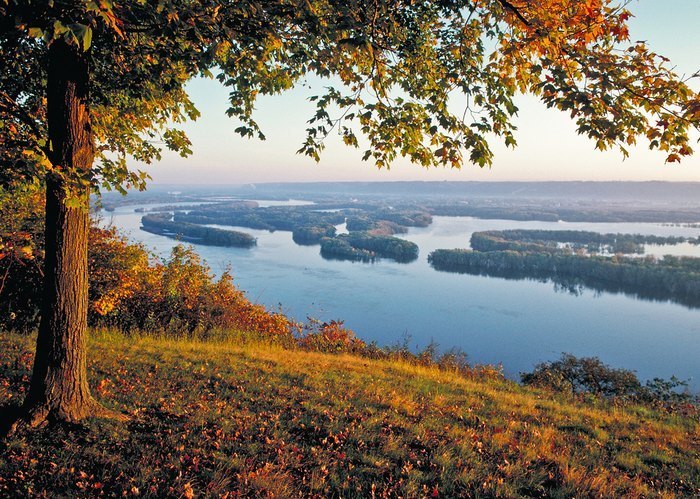 Bella Araiza, Recruitment Capacity Building Specialist Individual Placement / AmeriCorps Member
Iowa may seem like a state full of farmland (and it is), but there are some hidden treasures that everyone should visit. Throughout the state, there are areas of forests, prairies, and oak savannas, all harboring beautiful native plants and animals.
---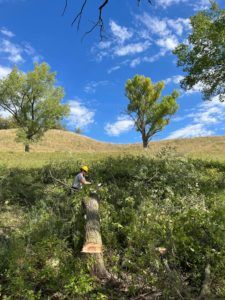 The Loess Hills were formed after the last ice age when winds picked up loess (a type of soil) and deposited it in the western part of Iowa. They are the second largest deposition of loess, with the largest deposition being in China. Today, they consist of oak savanna, prairie, and forest. There is a scenic byway in which to travel and view the gorgeous scenery and different sites that the Loess Hills have. Our crews have served in the loess hill to remove cedar trees that tend to creep their way into the prairies. Visiting the loess hills is a unique experience with lots to do along the way.
---
Wildcat Den State Park located near the southeast border of Iowa is known for its natural sandstone bluffs and historical functioning grist mill. According to the Iowa DNR, it is one of the most photographed state parks due to its beautiful bluffs and nature which is best seen in the fall. Visitors flock to this park near the Mississippi River to take in the beautiful nature and spend a weekend away. After the park, you can take a short drive north to Davenport, Iowa, and Moline, Illinois. At this park, one of our crews worked to build a fence on a trail. If you ever visit Wildcat Den, make sure to check out their amazing work!
---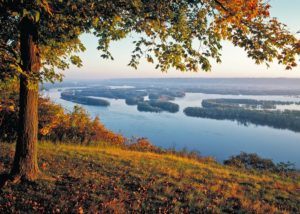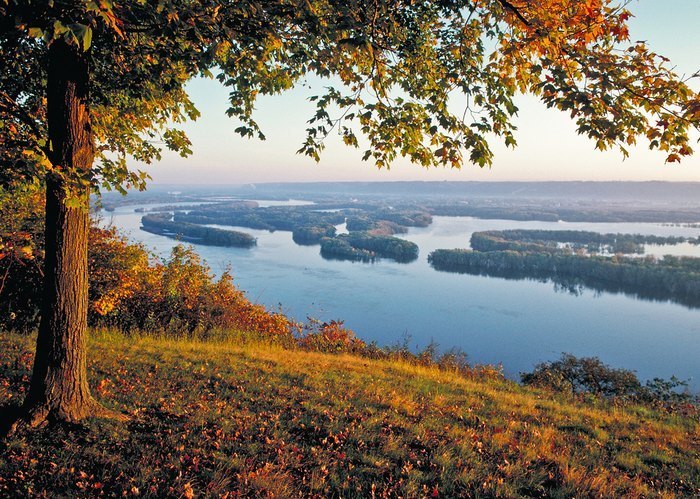 Located on the eastern Iowa border overlooking the Mississippi River, Pikes Peak harbors some beautiful views and history. Hike the trails to see fossil remains, Bear Mound created by Native Americans, and a spectacular view overlooking the town of McGregor and the Mississippi River. While there you can head north to Effigy Mounds National Monument or east across the Mississippi river to Prairie Du Chien, Wisconsin, and check out the town! Our crews have done different projects at this site including invasive species management and trail building.
---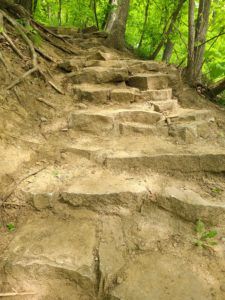 Ledges is a State Park located in central Iowa northwest of Des Moines. It got its name due to the towering sandstone ledges throughout the park and overlooking the Des Moines River. Peas Creek also meanders through the park where people can fish or walk through it. It stays about ankle deep throughout the year. Ledges State Park also has campsites and trails that people can hike on to see the beautiful views. At this park, our crews have worked on trails, stone staircases, and a fence to help hikers stay safe and on the correct path. Visit this park if you want to see beautiful ledges and native wildlife.
---
Maquoketa Caves State Park is in eastern Iowa. Full of caves, trails, campsites, and pine trees, it's a beautiful park everyone should visit at least once. Learn about its history at the new interpretive center and make it a weekend by camping at one of its campsites. There are about 13 caves in the park to explore and a six-mile trail system to hike through the forest and caves. It's a lovely place to take photos and see a unique part of Iowa. Here, there are bats in the cave so make sure to read any warning signs before entering!