Top Five Tips to Enjoy the Outdoors Sustainably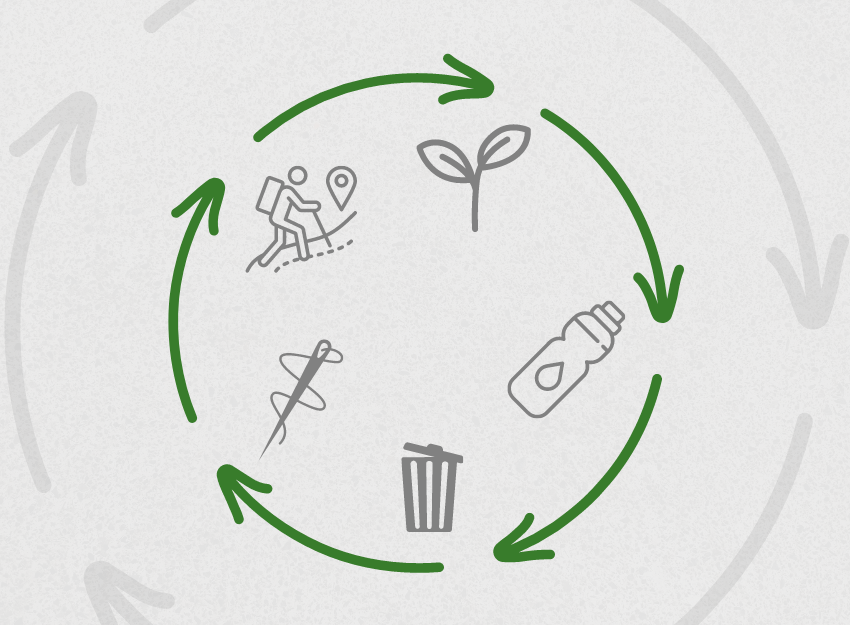 By Sommer Meyer, Central Field Specialist / AmeriCorps Member
Being outdoors and enjoying nature can greatly enhance our lives and happiness. However, if we don't take care of our environment, it can't take care of us! Therefore it is always important to enjoy the outdoors in a sustainable manner that will help ensure that our beautiful natural areas will be there for us in the future. From a lovely city trail to our great and wild state and national parks, these top five tips of enjoying the outdoors sustainably can help guide us as we spend time in nature.
Leave No Trace: if you spend a lot of time outdoors, you have likely heard the phrase "leave no trace." Often used by government and park agencies, the seven Leave No Trace principles are to: plan ahead and prepare, travel and camp on durable surfaces, dispose of waste properly, leave what you find, minimize campfire impacts, respect wildlife, and be considerate of others. These principles have helped guide people to enjoy nature sustainably, and continue to inspire us to do the same!
Engage in human-powered activities: spend less time doing activities that require the consumption of fossil fuels, and more time doing things powered by YOU! Hiking, biking, and paddling are all great ways to enjoy the outdoors without adding to our carbon footprint. In the winter, you can opt for cross-country skiing or snowshoeing.
Repair, reuse, recycle: rather than adding your gear to a landfill as soon as it gets a small hole, try to repair it! Holes in your outdoor clothes can easily be repaired, as well as certain other gear. Additionally, things like tent poles can be replaced without having to throw out the whole tent. If there really is no way to fix something, try buying used. There's a lot of great second-hand outdoor gear out there. And if you're no longer using something, try reselling it instead of letting it end up in the landfill.
Bring reusable instead of single-use: always minimize your use of single-use plastics! A good reusable water bottle can last for years, instead of going through multiple plastic water bottles each day. The same can be said for bags, straws, eating utensils, and much more. If you must use a single-use plastic product, don't let it be only single use – you can refill a plastic bottle or reuse a plastic bag!
Learn about the environment around you: one of the best things you can do for the environment is to learn about it! Knowing what is around you and how it fits into the ecosystem can bring you a new appreciation for the natural world. Try educating yourself on the flora and fauna; how to identify it, what calls the animals make, and its significance for the local environment. This can also extend into more human-focused spaces; what places, species, or natural formations are significant to the culture? How is the local community getting involved with sustainability initiatives?