Waging war on wiley weeds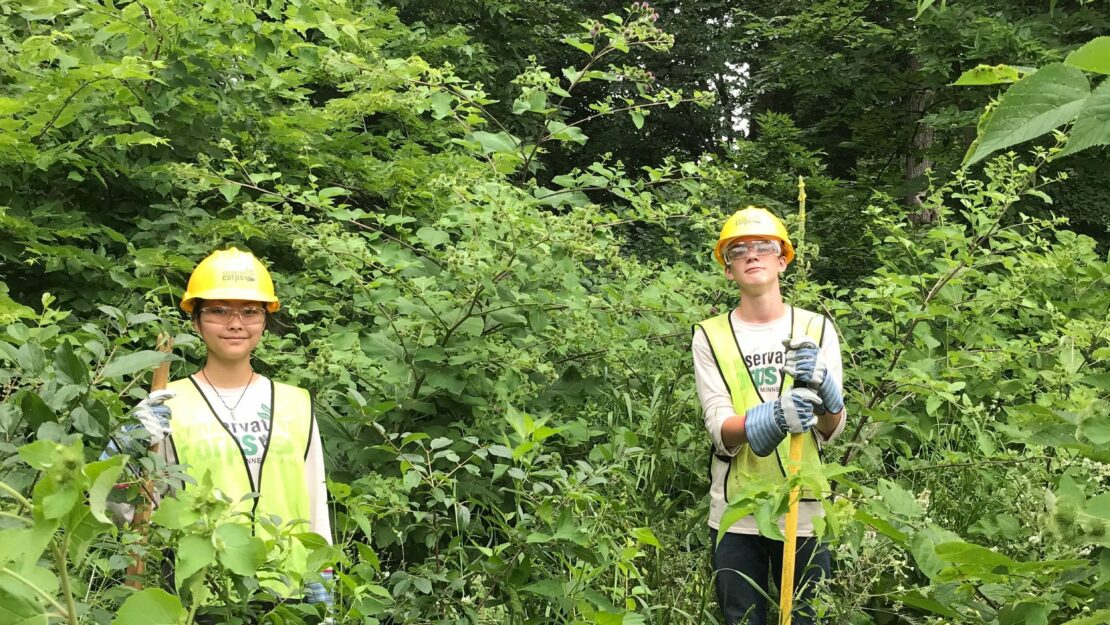 by Kira Pollack, Youth Outdoors AmeriCorps member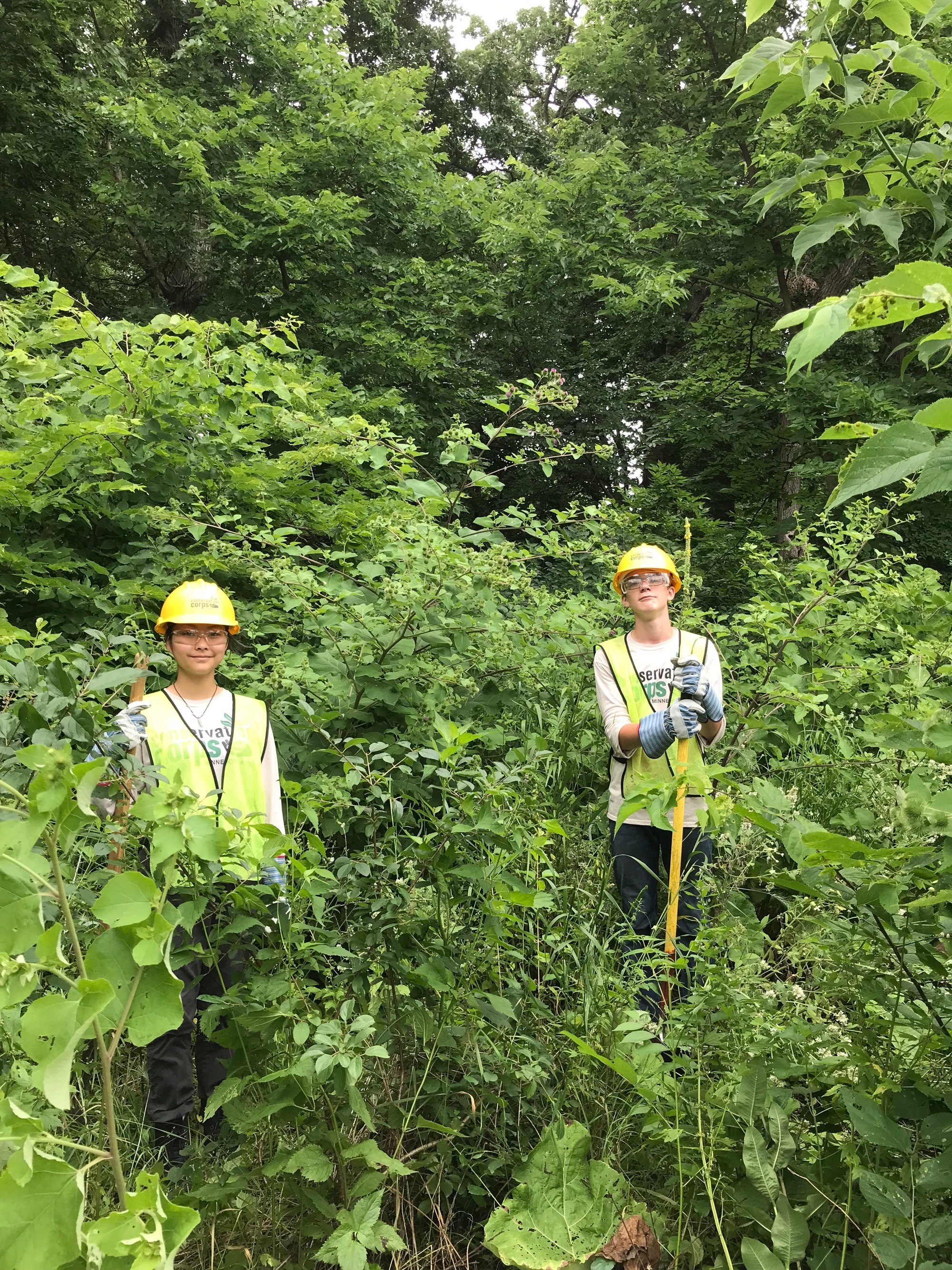 Sometimes this job is daunting. We suit up every day preparing to tackle a job larger than us, often literally. Even when we aren't cutting trees our work towers over us. It's an awesome show of success in the face of competition; a feat of sun-fueled ingenuity… and also very, very frustrating.
Sometimes we jokingly refer to the colossal Canada thistle, gargantuan stinging nettle, and other titanic weeds as job security, but stripping away the humor reveals an underlying worry– that what we're doing isn't enough to stop the spread of reed canary grass or slow the tide of common tansy or leafy spurge or garlic mustard or (I could go on, but I won't).
My coworkers and I are goal-driven people, hopeful but not naive. The work we do today won't rid the state or even the county of any one species, though we'll give it our best go. Instead, our work shrinks the load of our successors into increasingly lighter burdens. The job I've inherited is smaller, and I get to show that progress to my youth. This is what persistence looks like.
So, when the threat of burdock looms, we remember that big problems require big solutions, and each day we show up, we contribute.
As of July 22, 243 Corps members serve in Minnesota and Iowa. My Youth Outdoors coworkers and I make up 22 of the 208 Minnesotan cohort and all together we have logged an impressive 11,475.34 acres of invasive species management. That's one category in an endless dropdown menu of activities. That number grows daily!
So tonight I rest easy, but tomorrow I lace up my steel toes and get back to the fight. We're winning.