When a big project disguises as a small project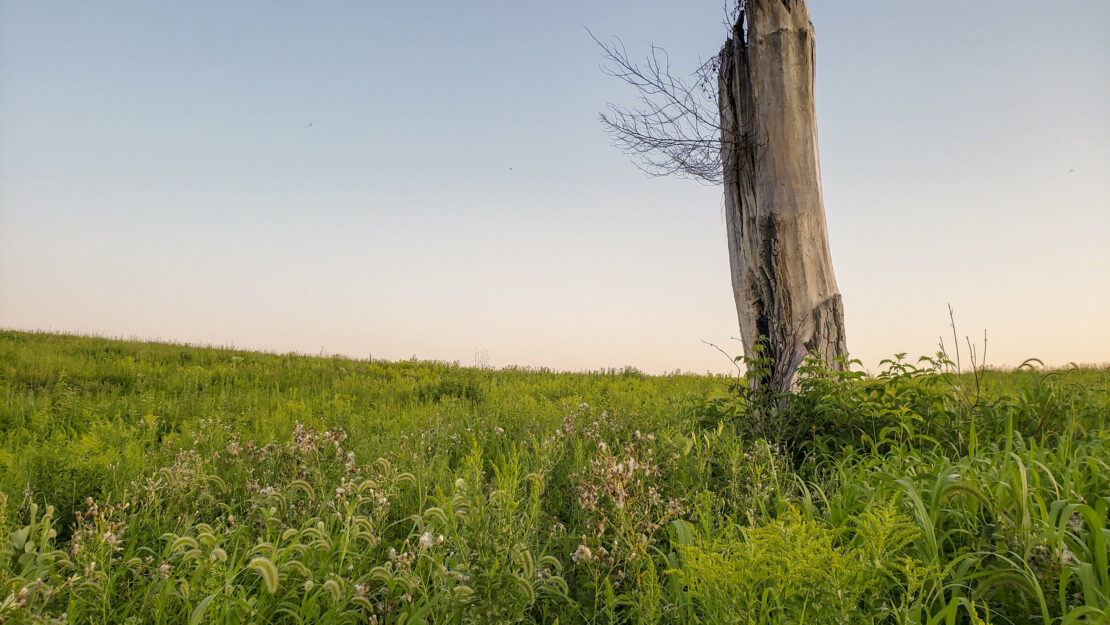 by David Minor, web and social media specialist/ AmeriCorps member with MN DNR Scientific and Natural Areas through Conservation Corps' Individual Placement program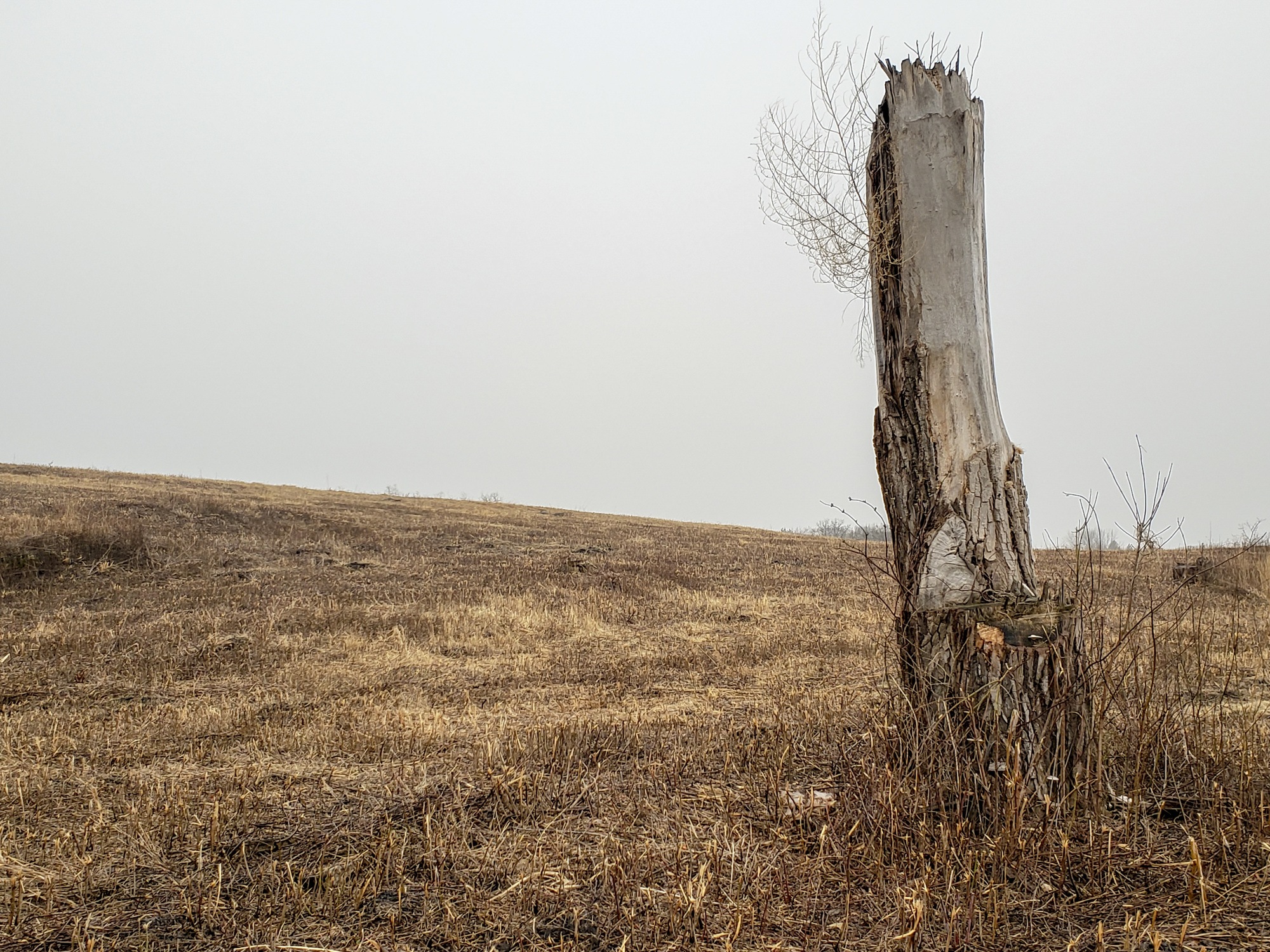 April 2019
Lost Valley Prairie SNA, April 2019. Photo by David Minor/MN DNR.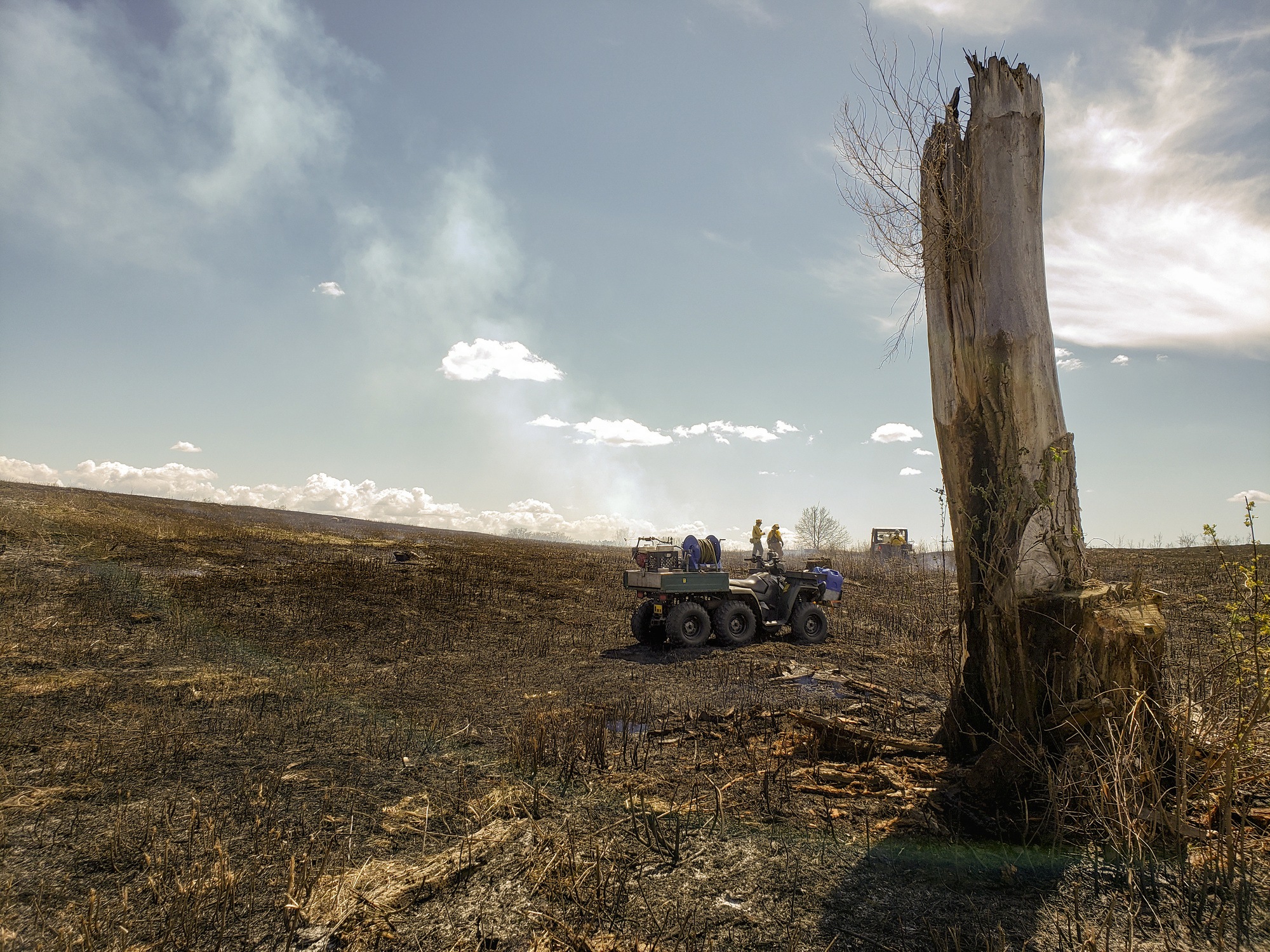 May 2019
Lost Valley Prairie SNA, May 2019. Photo by David Minor/MN DNR.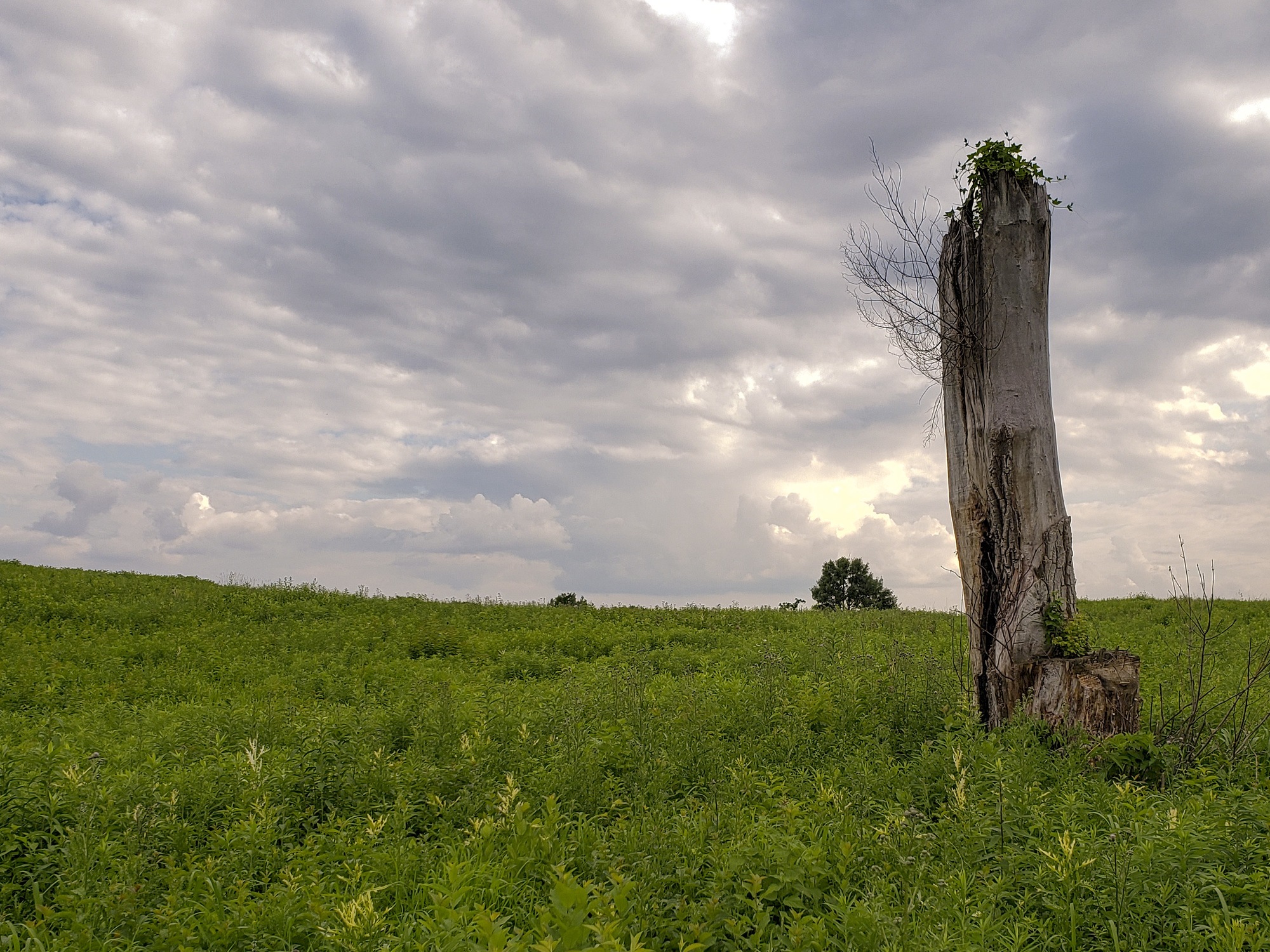 June 2019
Lost Valley Prairie SNA, July 2019. Photo by David Minor/MN DNR.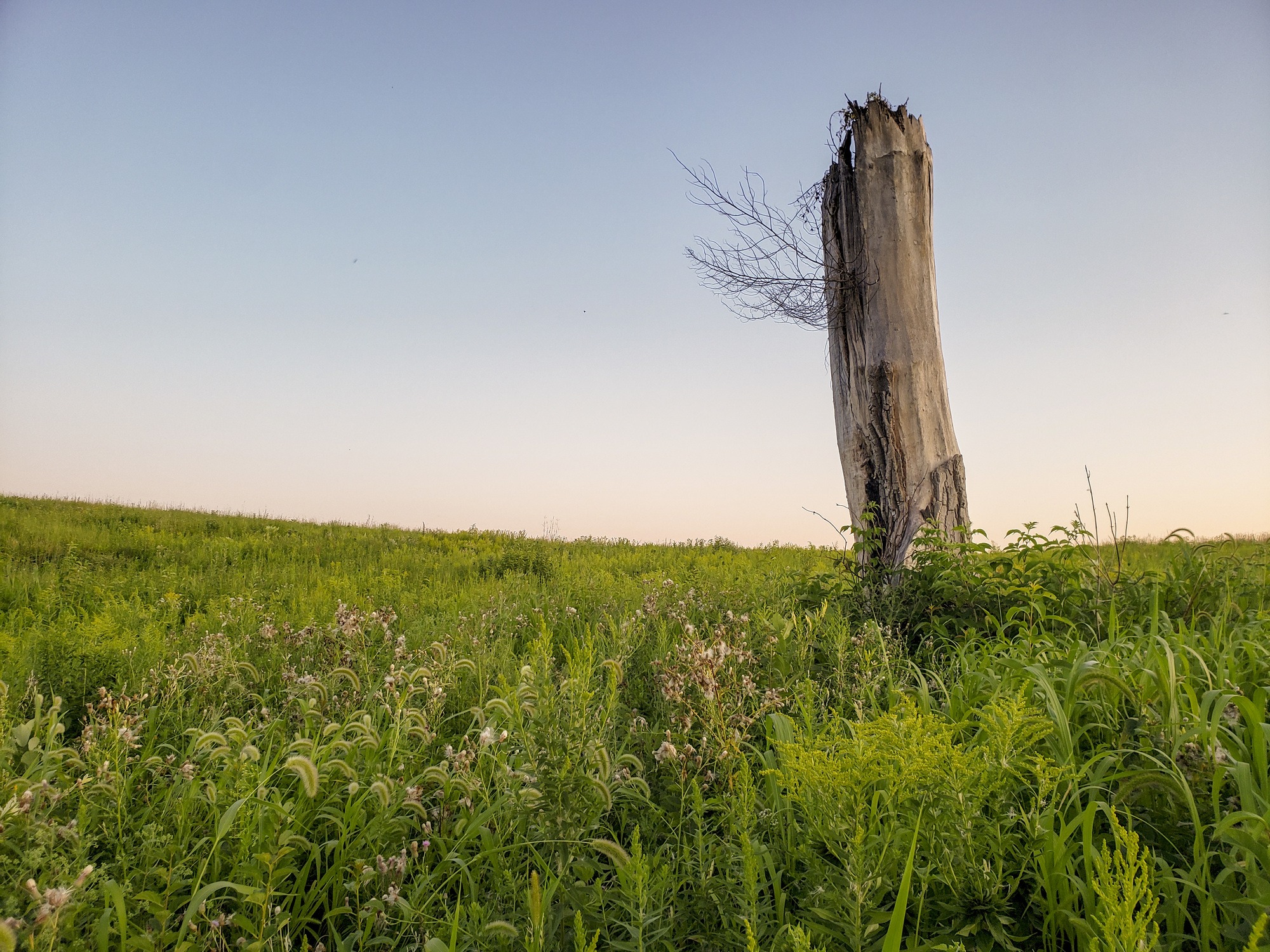 August 2019
Lost Valley Prairie SNA, August 2019. Photo by David Minor/MN DNR.
Early in the spring, I decided I wanted to find a few Scientific and Natural Areas (SNAs) that were scheduled to have prescribed burns done and follow them throughout the rest of the year. I wanted to learn more about prescribed burning and see what happens to the land after it is burned. I had heard about all the great benefits of prescribed burning, but I really wanted to see it for myself. This has turned into a pretty great project for me this year.
Initially I went to four SNAs in the spring, to take photographs of them. Only two of them ended up having burns done, and I was lucky enough to ride along on one of them! I have since returned to these two sites a few times over the past few months to take photographs and see the explosion of growth that has happened since then.
And wow, it was definitely an explosion of growth. I had trouble finding some of the same landmarks I used in my photographs a few months ago! Everything looks different. It is really cool to see firsthand.
This project evolves the more I return to these sites. It started out just as a few photographs to show what the land looks like before, during, immediately after, and a few months after a burn. Now I am working on the photographs, but also a video to go with them. It shows one of the SNAs full of native plants, birds, and butterflies, then the prescribed burn that had happened a few months before. This video will also change and evolve the more I get out to these sites and work on this project. I also have started writing a short piece about prescribed burning and why it's beneficial. This written piece started out mostly for myself, so I could put my thoughts on paper and make sure that I knew what I was trying to show in photographs. It has grown beyond that and is slowly evolving. I am now working on developing it into a more complete piece. I will continue to return to these sites through the fall and into the winter, in order to show a complete cycle  of a site through the year.
Sometimes small projects grow into big projects. I am now working with my site supervisor and other colleagues to further develop this project, determine where it is headed, and figure out how it will be used. This will be a pretty big accomplishment in my year as a Conservation Corps Individual Placement. It started out as a short exercise to take a few photos for the SNA Facebook page. Now it has turned into a whole portfolio about prescribed burning on SNAs!
Sometimes you get the determine how big a project will be. A lot of the time though, the project gets to decide how big it wants to be.