Where Are They Now? Alumni Highlight: Jennie Dieterman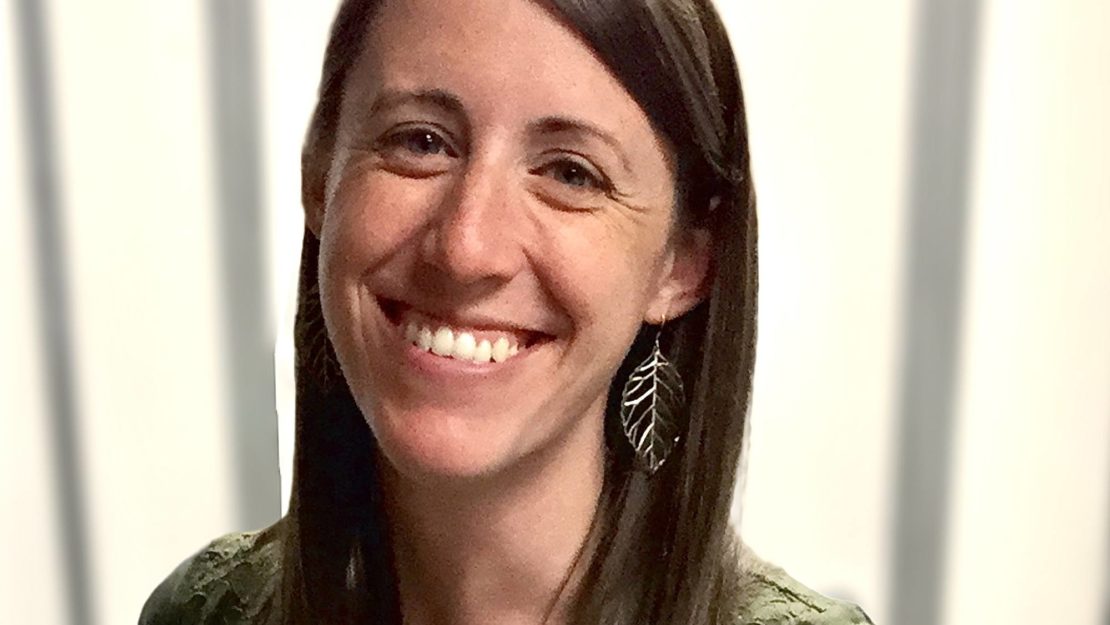 Jennie is an entrepreneur and business owner. But before starting a business, Jennie served as a Corpsmember with Conservation Corps Minnesota & Iowa! First as a Rochester Field Crew member, then as a crew leader, and finally as an Individual Placement with Olmsted Public Health and Project Get Outdoors.
---
What kind of work did you do when you were in the Corps?
Field work (prescribed burning, chainsaw work, invasive control and removal, trail maintenance) – individual placement (resource development to get kids active and outside).
Were there any particularly memorable or challenging experiences during your time in the Corps?
It was a great learning experience. Starting my chainsaw for the first time in winter was a challenge (I'd never run a chainsaw before)! Identifying the correct tree species for removal. The hot summer days in full personal protective gear hiking up bluffs with all our equipment (chainsaws, gasoline, water or prescribed burning gear).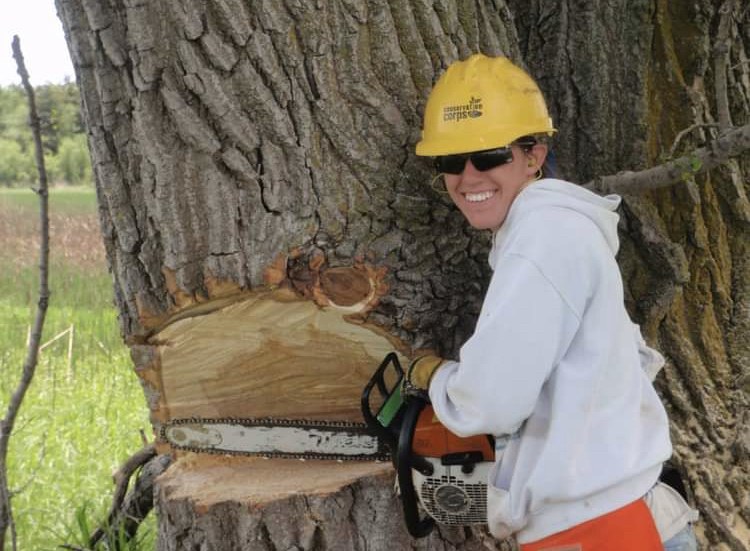 What was the most personally meaningful part of your experience with Conservation Corps?
The relationships – it was such a unique experience and having that with 20 some other people around the same age from a variety of backgrounds, made it an immersive bonding experience. I still regularly meet up with several other members from my time with CCM (Conservation Corps Minnesota).
How did the experience shape your career/life?
My experience with CCM helped to teach and show me that I was capable of more than I thought possible. When new challenges arose, I was able to meet them and excel. My grit and determination was revealed to me as well as fostered in the different roles I served in during my time with the Corps. These skills have been invaluable in starting my own business.
What advice would you offer to a current member serving in Conservation Corps Minnesota & Iowa?
Enjoy your time, this is a very unique experience. You get out of the experience what you put into it. I hope you will look back on your time with CCM as fondly as I do.
What did you do immediately after your time in the Corps?
I took a position as the Skills School Coordinator (adult education coordinator) at Eagle Bluff Environmental Learning Center in Lanesboro, MN for a few years. Besides managing the adult programming at the center, this role included being an educator to elementary and middle school aged school groups. Classes included canoeing, rock climbing, geology, high ropes courses, animal tracking, history, team building among many others. 
As an aside, Eagle Bluff has an Environmental Education Fellowship – instructor program that would be a great fit for some Corpsmembers when they've completed their term(s).
Where are you now?
Physically I'm in Lake City, MN. I made MN my home after joining the corps (I'm from MI originally). I am an entrepreneur and started my business in August of 2020. I'm the owner and operator (virtual assistant) of Solutions Driven Virtual Assistance.
What do you do there?
I give busy professionals back their time and peace of mind through administrative and creative support. I work mainly with solopreneurs who are feeling overwhelmed and looking for someone to come alongside them and support them with project work and organization in their business.
Are there any other experiences or stories you'd like to share?
I feel extremely blessed to have met my husband, Zach, in the Corps. We just celebrated our 5th wedding anniversary and have a wonderful 2.5 year old son (he has a toy Stihl chainsaw that he's already practicing cutting down trees with 🙂 ). For me personally, my time with the corps was a life changing experience that I wouldn't change for the world!
---
Thank you for sharing your experience Jennie!
Are you an alum that would like to be featured in a post?