Where Are They Now? Alumni Highlight: Mia Werger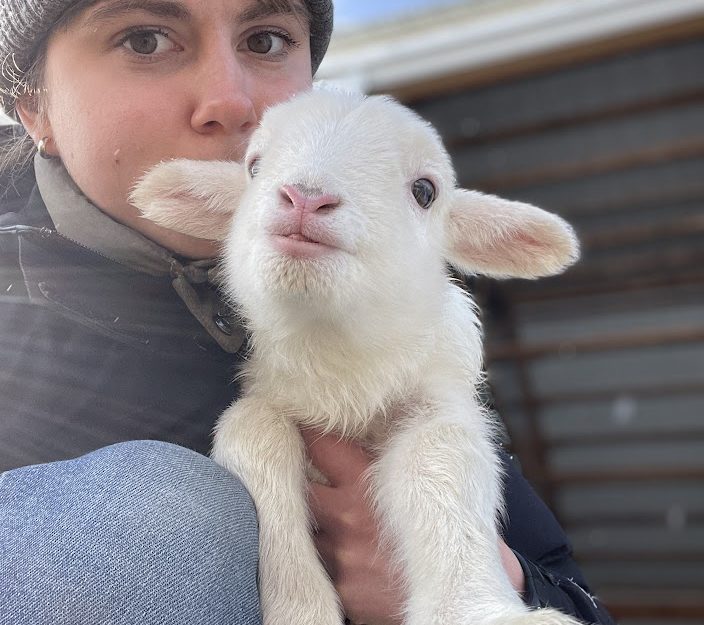 Happy International Day of Women and Girls in Science! Today, we thought we would catch up with Mia Werger, a Corps alum who spent her summers in Summer Youth Corps as a youth member while in high school, later as a crew leader and AmeriCorps member, and most recently as an Operations Field Coordinator. Now Mia works at a demonstration farm and research institute studying sustainable and regenerative farming, analyzing insect communities, and caring for animals!
---
What kind of work did you do when you were in the Corps?
Throughout my 5+ summers working for and volunteering with the Corps, I ended up doing all kinds of work that I never imagined I would get to do. I think my favorite work was leading crews of high-school students on backcountry spike trips. Getting to introduce the youth to conservation work, teaching them outdoorsmanship skills, and watching them grow and flourish over the summer was such a privilege.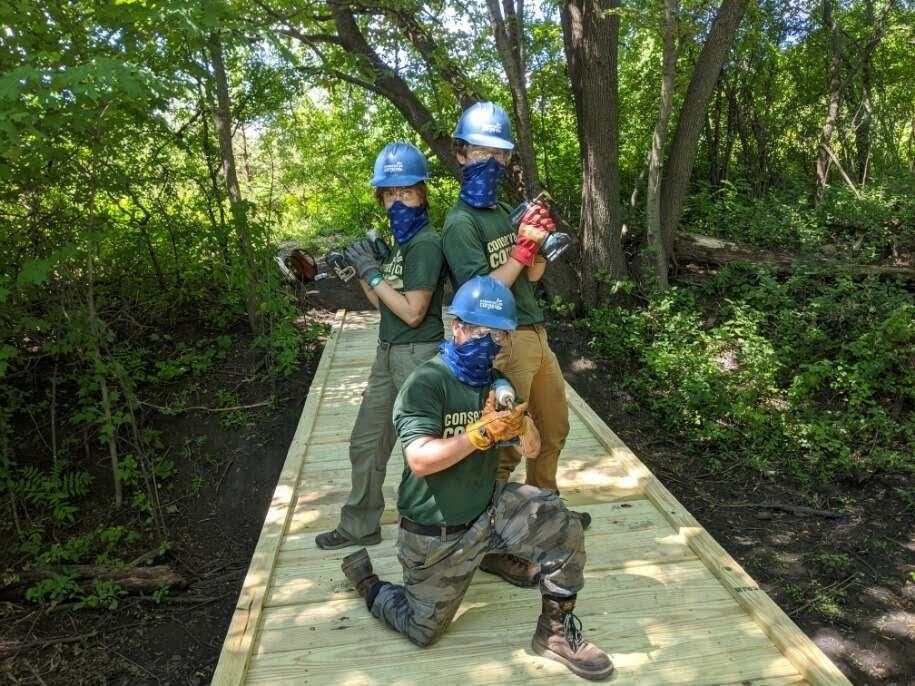 Were there any particularly memorable or challenging experiences during your time in the Corps?
I have so many treasured memories from the Corps! From surviving massive rainstorms in a tent, to standing back and looking with pride at a boardwalk our crew built, to pudding fights, to campfire singalongs, the experiences I shared with my crew members have shaped the person I am today.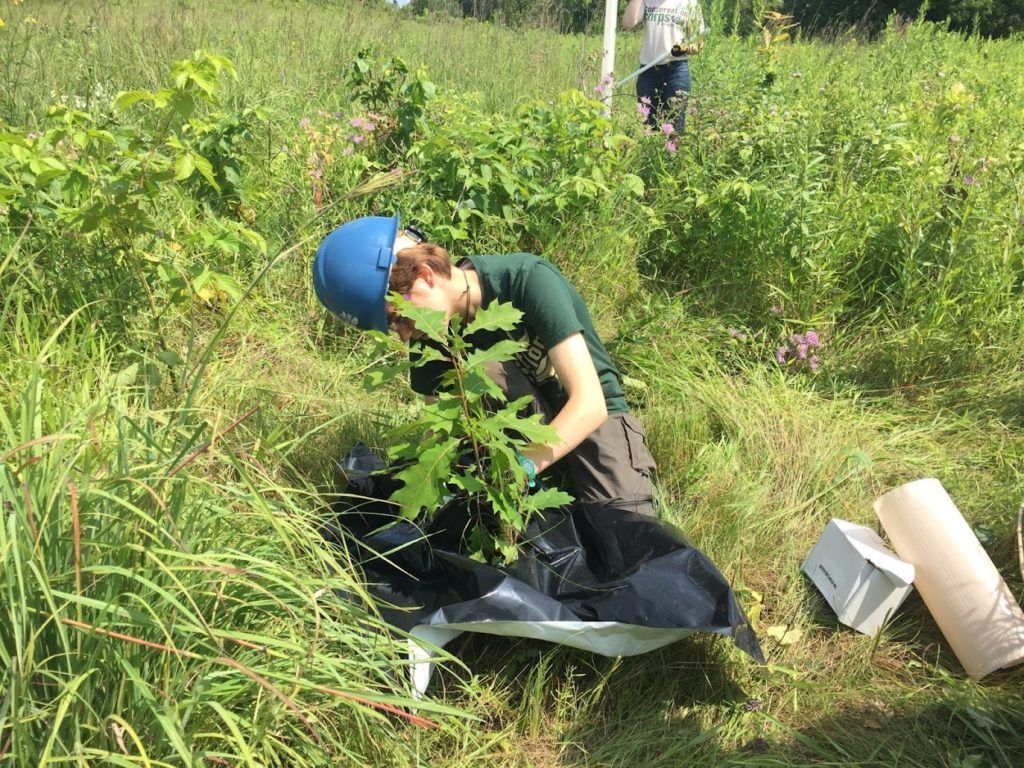 What was the most personally meaningful part of your experience with Conservation Corps?
My time with the Corps really impressed on me how good it can be for a person just to be outside most of the time and to be part of a tight-knit community. When those two things occur, people become such wonderful versions of themselves. I'm proud of the conservation work my crews have accomplished, but I'm far more proud of the communities we've built through that work. My longest and friendships are people I met at Conservation Corps.
How did the experience shape your career/life?
When I first joined the Summer Youth Corps as a high schooler, I had no real vision for what I wanted my future to look like. One month later, I finished my youth term with a passion for conservation and environmental protection that has been a guiding force in my life ever since. Being given the opportunity to experience backcountry living and working was a life-changing experience for me.
What advice would you offer to a current member serving in the Corps?
There are moments when the challenges of Corps life feel overwhelming – but these challenges are exactly what made my experiences so meaningful. The intensity of the good times and the hard times are what make the Corps so unique and impactful. Try to value all the lessons you are going to learn this year.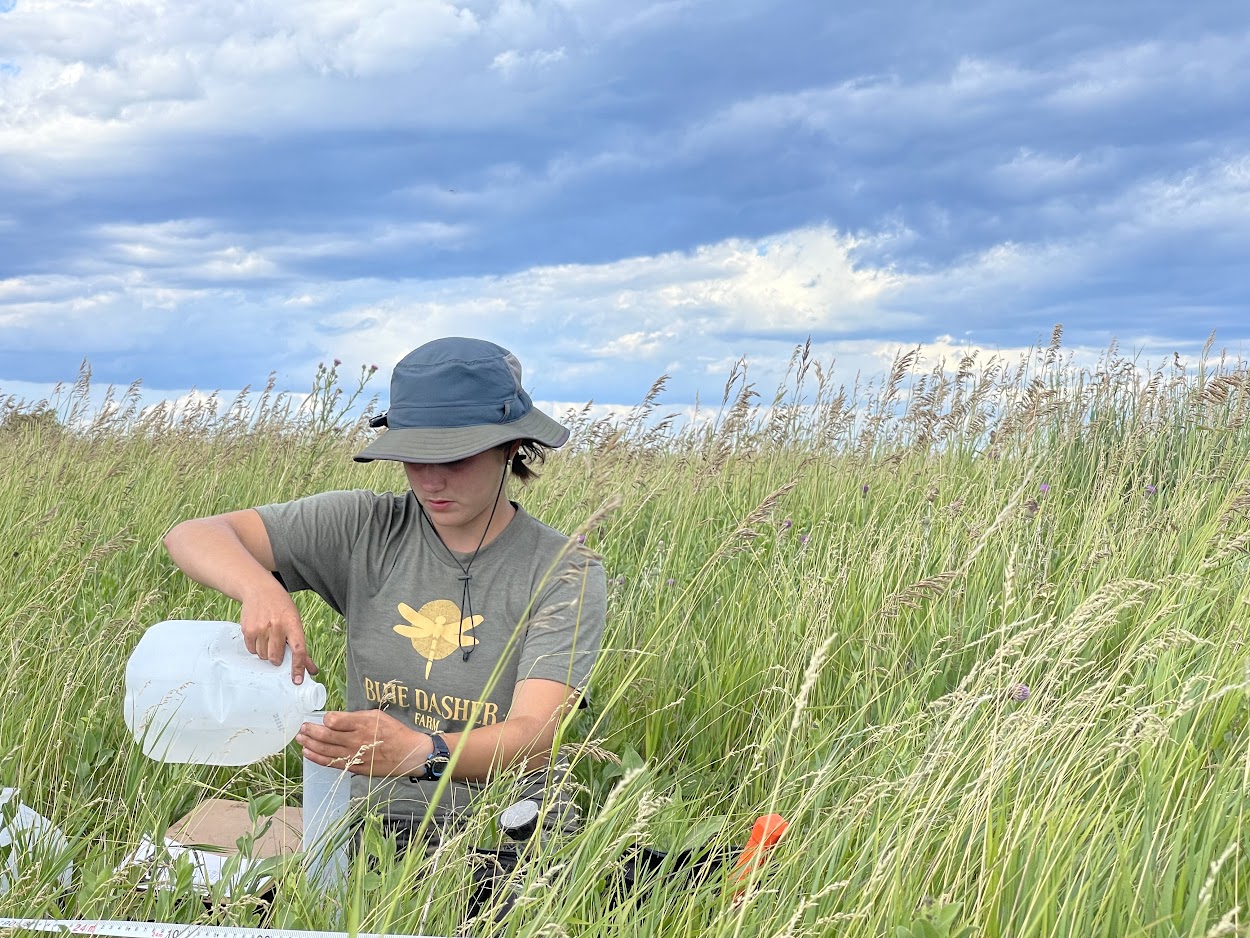 What did you do immediately after your time in the Corps?
Most of my terms with the Corps occurred in the summer before my years of college. Every fall, I would go back to school, and sometimes it was hard to shift between Corps-culture and college-culture. Eventually I realized that my summer experiences had given me a work ethic, sense of responsibility, and self-confidence that was rare among my classmates.

Where are you now?
I work at Blue Dasher Farm in Brookings, South Dakota.
What kind of work do you do?
Blue Dasher Farm is a demonstration farm and research institute focused on regenerative agriculture. My work days are a mix of lab work (mostly focused on insect community analysis), caring for our livestock, and traveling around the continent collecting data on sustainable and regenerative farming methods. Our goal at Blue Dasher is to show that it is possible to farm in a way that is healthy and healing for the planet, for our food system, and for society as a whole.
Are there any other experiences or stories you'd like to share?
Since it's International Day of Women and Girls in Science, I want to appreciate how valuable the skills I gained in the Corps have been to me. The Corps trained me on hard skills like tool-use, trail-work, and carpentry, and taught me soft skills in leadership, conflict-resolution, and team management. Those skills gave me the confidence to pursue other opportunities in ecology, forestry, and agriculture.
---
Thank you for sharing your story Mia!
Are you an alum that would like to be featured in a post?