Where are they now? CCMI Alumni Highlight: Kevin Dornink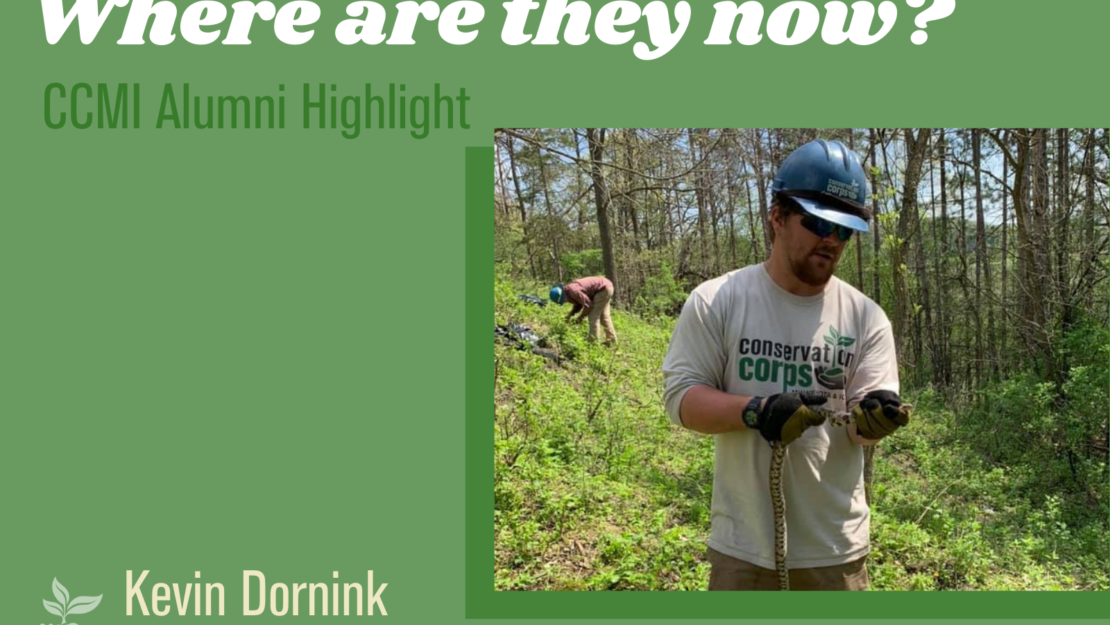 Kevin Dornink currently works and owns Brothers Up North. They were recently featured by ABC 6 News in Rochester about their work preserving Minnesota ecosystems. Watch the news special about Kevin and his brother Nate Dietzenbach's company here. Kevin served in a Field Crew in Rochester in 2018 as a Crew Member and in 2019 as a Crew Leader. Read on to learn about his experience during and after the Corps.
What kind of work did you do when you were in the Corps?
MDA invasive species control, tree planting, timber rattlesnake habitat improvement, prescribed burning, etc.
Were there any particularly memorable or challenging experiences?
Spiking (camping) out to Nebraska and there were some memorable prescribed burns.
What was the most personally meaningful part of the experience?
Learning about the environment, meeting a ton of new people, and gaining a lot of new friends and skills.
How did your experience shape your career/life?
When I finished my term at CCMI, I started my own business in invasive species control. Before the Corps, I didn't know it was an option for my future career.
What advice would you offer to a current AmeriCorps member serving in Conservation Corps Minnesota & Iowa?
Ask questions and learn all you can because there are a lot of opportunities in all the lessons you are taught and the people you meet.
What did you do immediately after your time in the Corps?
I started my own company doing the same type of work. I realized how much this kind of work is needed to help Minnesota.
What is your current position?
Owner of a conservation business, Brothers Up North. We offer services to improve the forests and prairies of Minnesota.
What kind of work do you do?
Conservation, invasive species control, tree planting, and prairie restoration.