Where Are They Now? CCMI Alumni Highlight: Michael Wurth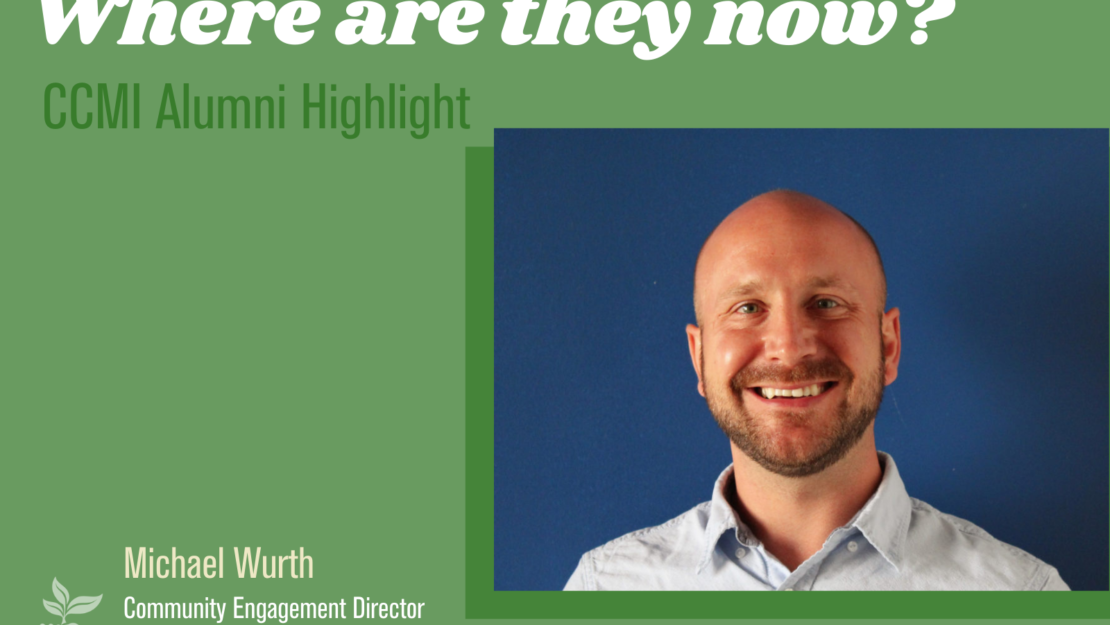 Michael Wurth currently works as Community Engagement Director at Urban Boatbuilders. Michael served in 2012 and 2013 with the Central District Field Crew. Read on to learn about his experience during and after the Corps.
What kind of work did you do when you were in the Corps?
We completed various work – rain garden maintenance & installation, prescribed burning & wildfire response, cedar revetment, invasive species removal, chainsaw work, and natural disaster response.
Were there any particularly memorable or challenging experiences?
On my birthday, we were doing a prescribed burning with the DNR at William O'Brien State Park. The Fire Boss let me light the burn using a drip torch, and it was such a thrill!
What was the most personally meaningful part of the experience?
Responding to Hurricane Sandy in New York and New Jersey was an unforgettable experience. Working with fellow Corps members to establish shelter operations, manage logistics, and assist families as needed was a tremendous amount of work and reward that impacted my human experience.
How did your experience shape your career/life?
The experience shaped my life in that I realized that working with young people is a deep passion of mine.
What advice would you offer to a current AmeriCorps member serving in Conservation Corps Minnesota & Iowa?
Enjoy the diversity of projects, consider a second year of service, and pack a second lunch!
What did you do immediately after your time in the Corps?
Immediately after the Corps, I was hired by the Student Conservation Association to lead a 37-day natural resource trip with youth from all throughout the nation. It was an absolute blast!
What is your current position?
Community Engagement Director at Urban Boatbuilders.
What kind of work do you do?
My role is to support our youth programs through fundraising efforts, event planning, and connecting people to our mission of empowering youth through woodworking and experiential learning.