Women Leading in Conservation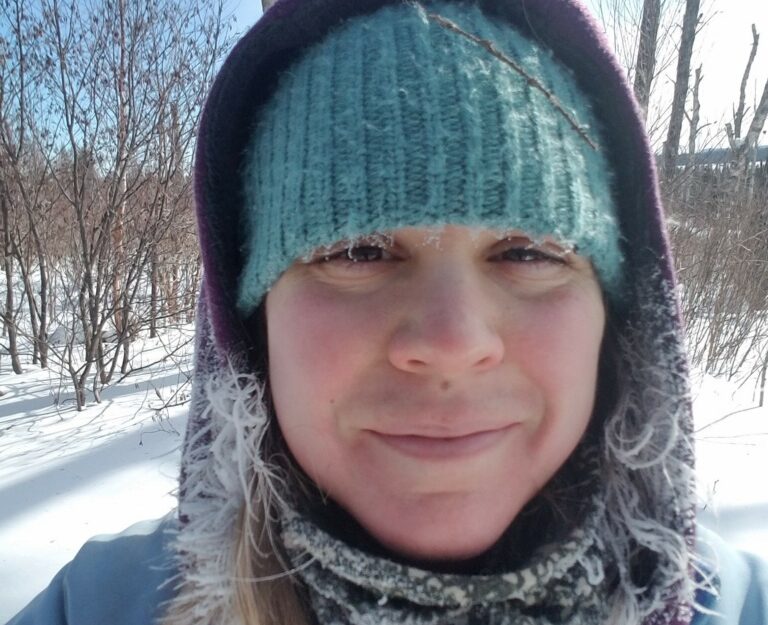 By Kim Tri, North District Field Coordinator
My experience in conservation has shown me that while we have made long strides towards including women fully in the field, we still have some work to do in changing people's attitudes towards women's place in natural resources conservation.  I shouldn't have to be thankful that I've avoided some of the nastier things that can happen to women in the field (read HuffPost's "Out Here, No One Can Hear You Scream" to get some ideas).  We as women shouldn't still be in a position that we are thankful that we have just been ignored, belittled, and had our expertise questioned, rather than anything worse.
We also shouldn't have to deny any feminine aspects of ourselves in order to prove that we're "man enough" to do the job.  Having started in conservation at the impressionable age of 19, I have spent most of my adult life uncomfortable expressing anything considered feminine, knowing that there are men around me who would hold it against me.
That said, I am immensely thankful for the last dozen years I've spent working and studying in natural resources conservation.  I've learned so many things from admirable folks who accepted me no matter my gender.  I've gotten paid to do things some people only dream of, things that would have been nearly unthinkable for my mother's generation.
I think that now is a very powerful time to be a woman in conservation, as we work to break down the last of the barriers and clear out the old-school toxic masculine mindset that doesn't do anyone of any gender any good.  We can call out not only the overt discrimination to disempowered groups practiced by the founders of the conservation movement, but also some of the more subtle outdated mentalities they carried that we need to move beyond.  Nature needs no longer be a place where people go to prove themselves by conquering their environment, but instead can be a place where we learn about ourselves by learning about and connecting with the world around us.  We still have to be tough and work hard to make it, but the hard work doesn't need to be the end goal in and of itself as it has in the past, and I think women are championing this idea.
The relative scarcity of female role models in the early years of my career was one of the biggest draws to working as a staff member for a conservation corps.  We need to demonstrate to our next generation that this life path can be for everyone by increasing representation of all sorts at the top.  When I first started this job with Conservation Corps, a big selling point was that my office was mostly women (now entirely women!), an experience that in my past had been extremely rare.  With more women in leadership roles, we can show this path can work for all types of women.
Women in the outdoors need other women, I believe.  I've worked so rarely with other women in my career, and can say that there is a palpable difference in attitude when women get to work with other women, rather than just being surrounded by men.  They often become more comfortable expressing themselves and asking questions when they have other women to consult and open up to.  The rise of women's-identifying-only classes in outdoor and other traditionally masculine skills speaks to this.  Having women in leadership in outdoors not only sends the image that women can and are experts in the field, but can help our emerging professionals feel more confident in themselves as they start to learn about their new career.