Working From Home: Out in Nature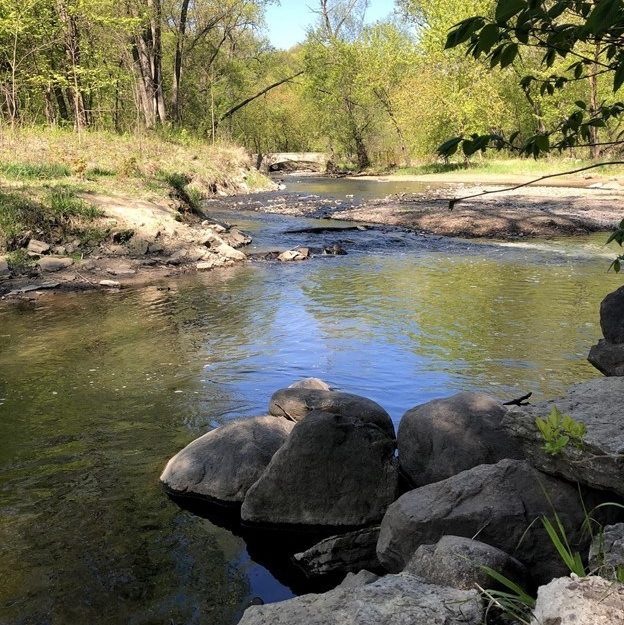 by Karissa Vetsch, Youth Outdoors Crew Member/ AmeriCorps Member
When I looked into doing a Conservation Corps of Minnesota and Iowa (CCMI) term of service I knew I wanted to work in Minneapolis, Minnesota if given the opportunity. I have grown up here and even though I have spent time living elsewhere, South Minneapolis is a place I call home. CCMI has crews placed in North, Central, and Southern Minnesota as well as Iowa. I was interested in Youth Outdoors and was thrilled when I was placed on the crew based out of Minneapolis.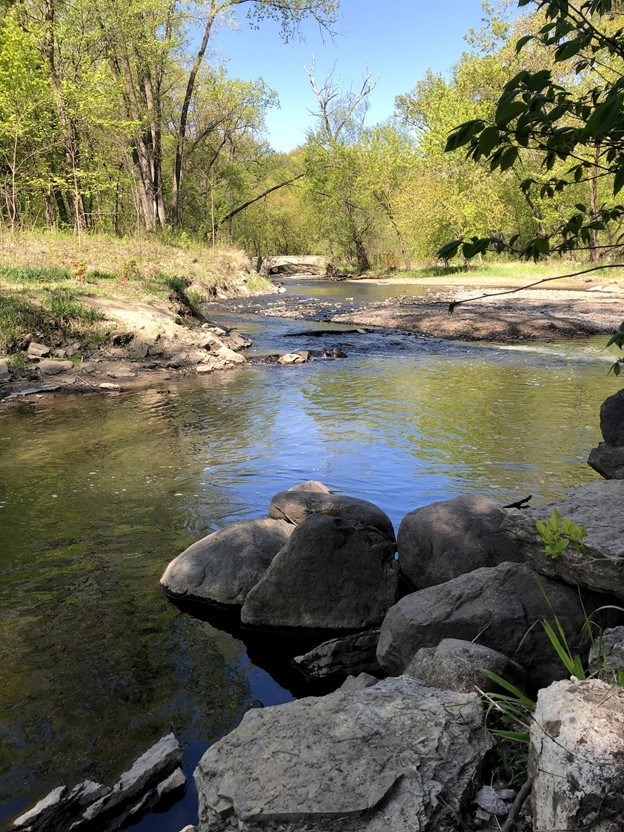 My crew and I work all over Minneapolis as we are contracted through Minneapolis Parks and Recreation Board (MPRB) which also means we get to work in the parks I grew up in. I grew up playing t-ball at Lake Hiawatha, swimming at Lake Nokomis. I biked to Bde Maka Ska and played broomball on a frozen Minnehaha creek. I visited Minnehaha Falls and walked to the Mississippi River. Now I have the opportunity to manage invasive species and restore nature-scapes in these parks. My crew and I cut buckthorn, treat Asian bittersweet, and plant trees in these very same places.
Working where I grew up means my crew has to endure many stories about my adventures in these spaces. I have shared (probably too many) anecdotes and tidbits about the neighborhoods and memories from growing up here. They could tell you which two bakeries South Minneapolis residents fight over for the best donuts, Bakers Wife or Mello Glaze. Or which beach at Lake Nokomis is the better beach to swim at, depending on if you want more sand space (Big Beach) or fewer people (Little Beach). We are learning on this job together and creating our own memories.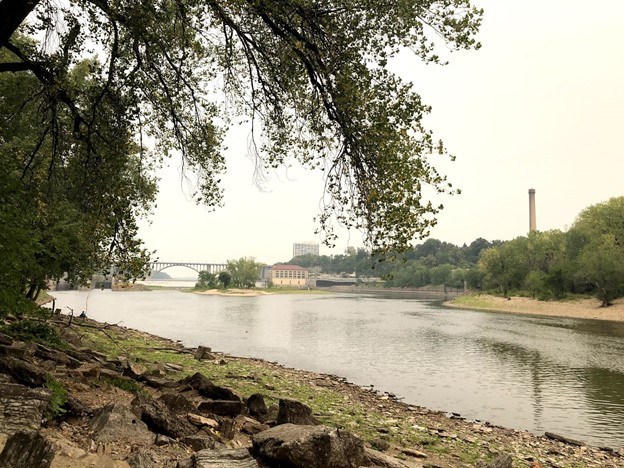 My crew and I get to travel all over Minneapolis, work in great parks and visit new places I hadn't discovered growing up. I am so grateful to have these parks and all this nature so close by. I am also thankful for those who came before and cultivated these places. The Indigenous communities whose land we are on, the communities who have celebrated and mourned in these streets, and the past, present, and future voices that advocate for this earth.
Working in these parks has reminds me how spaces change. Not just the physical attributes like more inclusive amenities, more prairies restored, new initiatives to care for this earth, but also my view of these parks. I get to add a lens of conservation to these parks now. Some days it can feel a bit weird to be at the same place I played at. I am glad I can help conserve these spaces for others.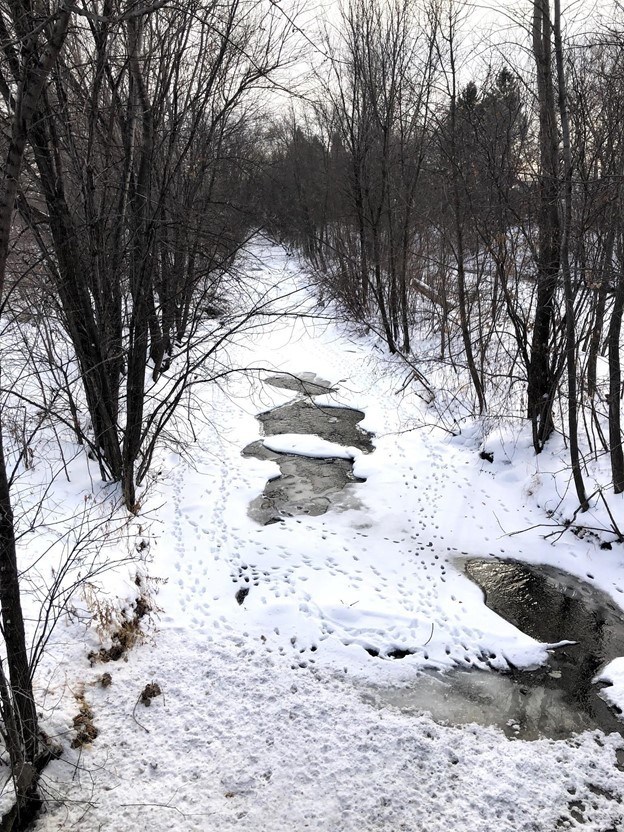 It has been a privilege and joy to work in such a familiar place and get to create new experiences. I get to help restore and care for the spaces that had such an impact on my upbringing. Even though I am a big fan of Minnesota, I am thankful for all organizations like CCMI and those who fight for the environment.
From play, relaxation, to restoration, these sites hold a special place in my heart and I am thankful I get to help restore and conserve these spaces.