Working With Uncertainty in a New Norm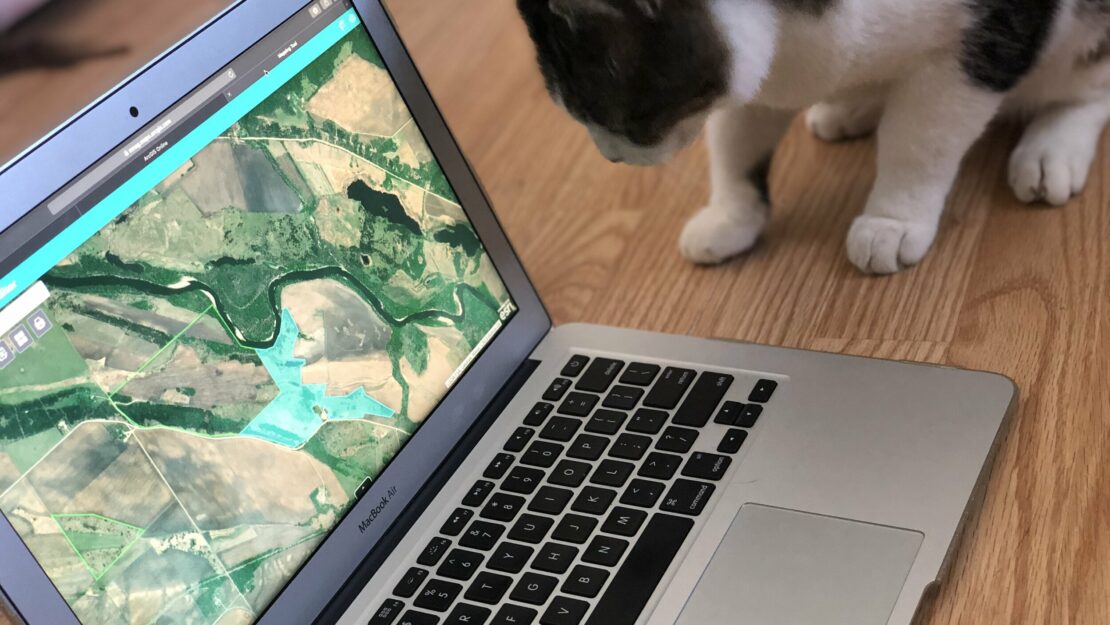 by Ashley Broussard, Agriculture and Water Outreach AmeriCorps Member with the Minnesota Department of Agriculture through Conservation Corps' Individual Placement program
As an Agriculture and Water Outreach AmeriCorps member, I currently serve alongside the Minnesota Department of Agriculture on the Minnesota Agricultural Water Quality Certification Program (MAWQCP). This program is the only statewide agricultural water quality certification program in the nation. MAWQCP takes into account soil health and type, nutrient management, pesticide application, amount of tillage, irrigation/drainage, and conservation practices on the land. Overall, the program serves as a risk assessment tool for sediment and nutrient pollution. These two contaminants are important because they affect water quality locally and nationally.
Despite being quarantined for the past few months, I am excited to have had the opportunity to continue working on the program from my apartment. On my orientation day, just a few short months ago, I would have pictured myself currently on a farm field. May is about the time farmers get ready for planting. Without being able to have face-to-face communications with producers, I have been able to adapt to the new norm COVID-19 has brought.
Technology has been my savior in this time. As I am no longer able to attend direct tabling events, I have been working to enrich my promotional materials. Many producers are community-driven. I have collected stories from certified producers to add to the MAWQCP Story Map. When I am able to attend tabling events in the future, this map will be displayed, and producers will be able to scroll through the stories. I am hoping these producers will recognize their neighbors and be encouraged to undergo at least the initial assessment of their land. From what I have seen so far, producers are more willing to ask their neighbors questions before seeking an agency's suggestions.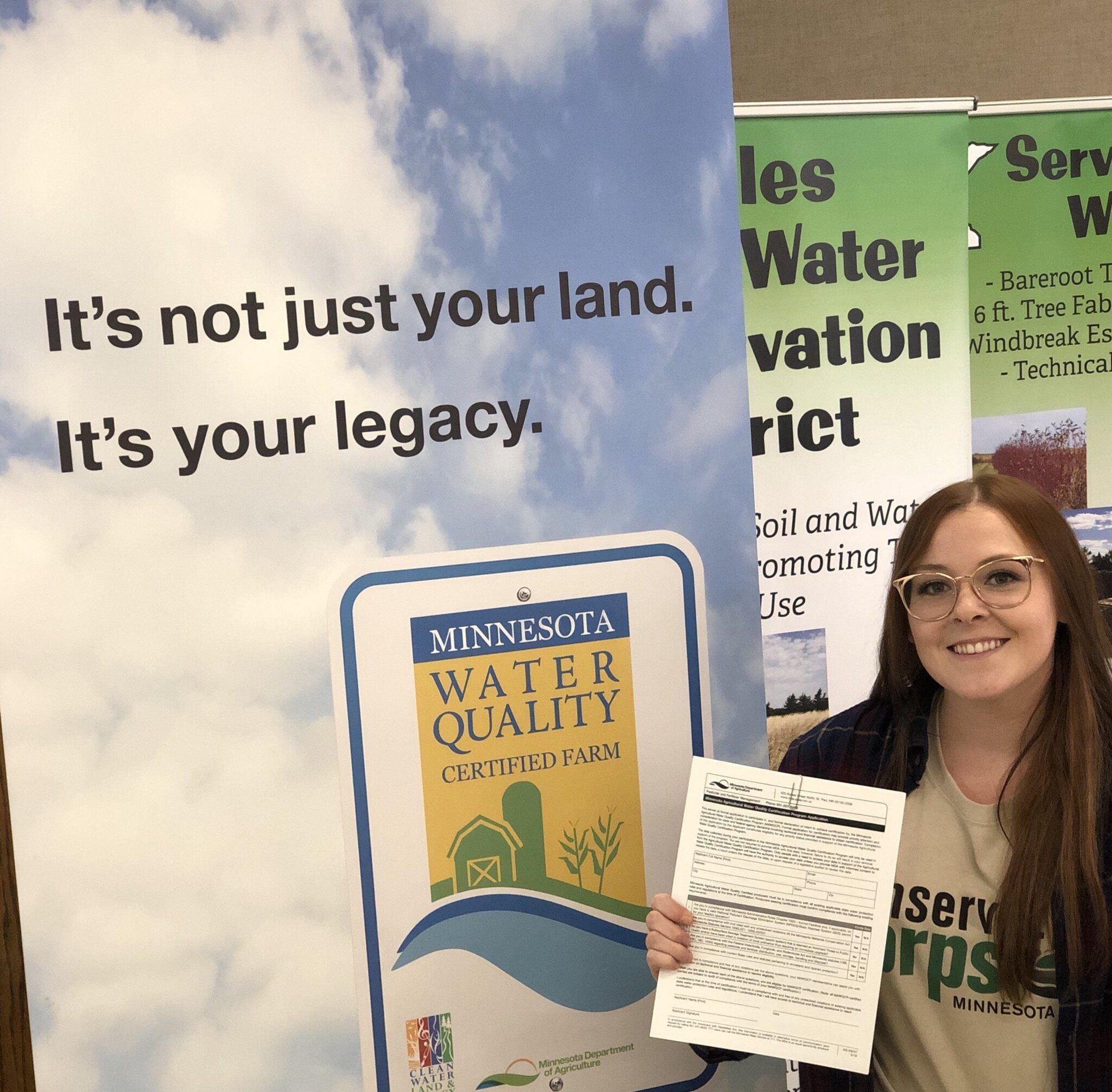 Perhaps the most exciting adaptation has been through the use of a mobile app. In the winter, there aren't many opportunities to be in the field because the snow covers what needs to be assessed. Unfortunately, COVID-19 hit around the same time I was able to get in the field. Through the use of a mobile app, ArcCollector, the Area Certification Specialists and I have been working on getting me experience in the field. ArcCollector allows me to see aerial footage of a field as well as certain features (such as terraces, CRP/CREP areas, tile inlets, etc.) that may be hard to find otherwise. Although, we are all hoping we'll be able to be back in the field together soon.
Despite all the changes COVID-19 has brought, I am excited to continue working alongside the Minnesota Department of Agriculture. In uncertain times, it's easy to feel frustrated and lose focus. Here's to staying motivated and knowing there are brighter days ahead.