Where Are They Now? Alumni Highlight: Leah Dechant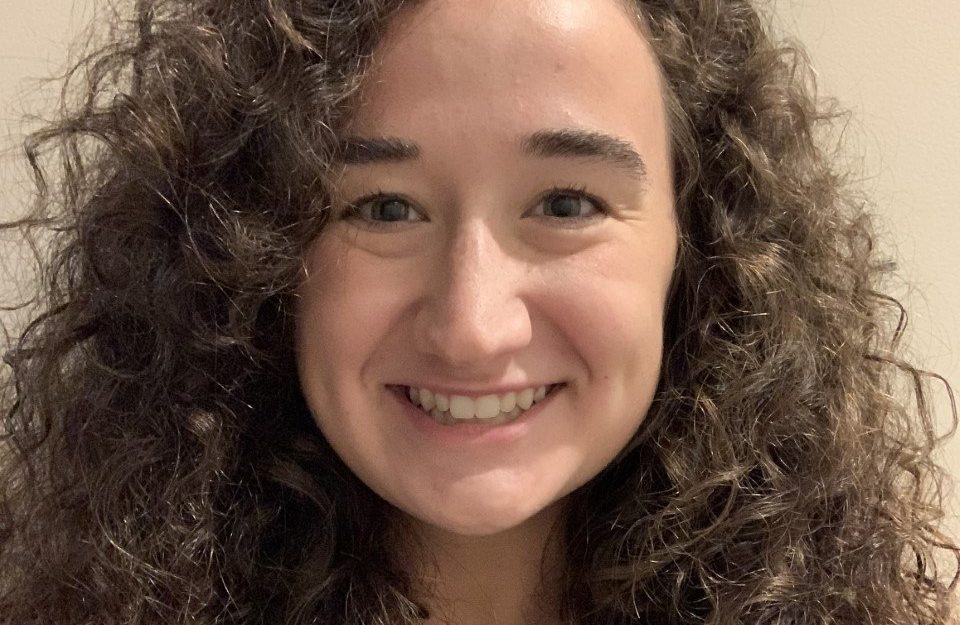 Leah is a graduate student at the University of Wisconsin-Milwaukee, completing a Master of Science in Geoscience. Leah is also helping complete research about the hydrology of southeastern Wisconsin and the discharge of road salt through the groundwater. Leah served with Conservation Corps Minnesota & Iowa (CCMI) starting in 2020 in southern Minnesota starting as a Field Crew member, and later as a Field Crew leader.
---
What kind of work did you do when you were in the Corps?
As a member and leader my focus was on the MDA (Minnesota Department of Agriculture) crew. However, our crew rotated focus depending on the season, so I experienced a piece of every crew in Rochester! I completed various types of work while with CCMI: Prescribed Burning, Wildland Fire Response, Invasive species removal (chainsaw), Invasive species management (herbicide), Habitat restoration (tree plantings, tree covers, seed spreading or collection), Garbage clean-up (along CCMI's adopted highway and local locations near Rochester Shop), Trail maintenance (chainsaw, brush saw, pole saw), and hands-on trainings with The Nature Conservancy for S-212 chainsaw training.
Were there any particularly memorable or challenging experiences during your time in the Corps?
All prescribed burning days were memorable because they were challenging. The physical and mental work we all went through together was an experience that enhanced my drive and overall dedication for work, no matter the task. Some of my favorite memories come from the end of the day, when we were closing shop or maintaining our saws/tools. There was always a recap of the day and conversations to be had, this was huge for me since I served during COVID, I gained human connections in a time when the world was lacking the ability to do so.
What was the most personally meaningful part of your experience with Conservation Corps?
My learning curve! My comfort level with the work CCMI completed was a zero but the support from Eddie Dittmer and other supervisors including the field specialists increased my comfort level each day. I am so proud of what I accomplished while serving for CCMI, I would have never done so if I had not served.
How did the experience shape your career/life?
Working with CCMI gave my new skills and polished skills I already had. CCMI also provided 14 certifications during my time, expanding my knowledge and abilities. My time at CCMI created me into a well-rounded candidate ready for any job. I made numerous connections with folks around my age interested in similar career fields and passions. Lastly, the network potential CCMI gave me was huge, working with MDA and DNR (Department of Natural Resources) folks, private and public land owners, and other CCMI folks serving around the state.
What advice would you offer to a current member serving in Conservation Corps Minnesota & Iowa?
Ask questions, use the resources, get the certifications if they are offered, talk with your supervisor and project hosts, start your career search now, make friends, be open, and have fun!
What did you do immediately after your time in the Corps?
Attended graduate school at the University of Wisconsin-Milwaukee.
Where are you now?
Completing my Master of Science in Geoscience at University of Wisconsin-Milwaukee
What do you do there?
Graduate Research Assistant (RA) working with Dr. Charles Paradis on hydrogeology research in Southeastern Wisconsin. Title of the research project "Mass discharge of road salt via groundwater to surface water interactions in Southeastern Wisconsin."
Are there any other experiences or stories you'd like to share?
I want to say hello and thank you to the South District! Thank you to Dustin L. and Eddie D. for the guidance, support, and care during my time with CCMI! Also, a huge shoutout to the HR department for working with me on my odd timeline while serving for CCMI, they insured I got the best care and award amount!
---
Thank you for sharing your experience Leah!
Are you an alum that would like to be featured in a post?